Some clients will ask us why a competitor's website ranks better then their Perfect Patients website. "My website is far superior. They only have a couple of pages of content and they haven't updated it in years. What's the deal?"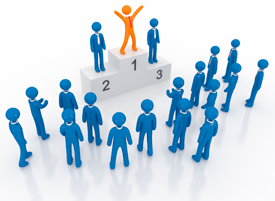 Great question.
And while no one knows for sure (except the engineers of the Google search algorithm), there are a couple of things we look at when evaluating your competitor's website.
The first is to determine the age of the competitor's website. SEO experts tend to agree that Google gives greater authority to older domains than to newer ones. If you put your practice on the Internet in the last year or so, but your competitor has been on the web for a decade or longer, unseating them is, well, difficult. Not impossible, but difficult.
The second thing we look at when evaluating your competition is to compare the number of indexed pages. Again, it's well known that Google prefers sites with lots of content to those with just a few.
"But my Perfect Patients website has hundreds of pages."
True, but those pages aren't in the Google index. Because the content is being shared amongst thousands of Perfect Patients clients, we instruct Google not to index them to avoid duplicate content penalties. Site visitors can see the pages, but Google doesn't "see" the pages.
This places a high importance on the content you provide us about your practice, procedures and philosophy! When you rely on our stock content to describe your procedures or patient experiences, while helpful, those pages are excluded from Google's index as well.
With the approaching holidays, this is a great time to take some new photographs and supply some fresh content about your practice.