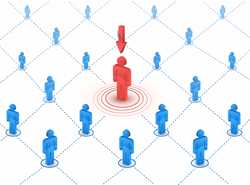 Search engine experts pretty much agree that there are two types of online searches: implicit and explicit.
Implicit searches tend to be more open ended and general; more research oriented. Examples of an implicit search would be "backup generators" or "reflector telescopes" or "back pain relief."
An explicit search is one in which the individual knows what he or she wants and is pursuing it directly. Examples include "buy snow tires" or "F100 half ton pickup" or even "Chiropractors in Mytown."
Your Perfect Patients website is optimized for explicit searches. In other words, people who know they want a chiropractor and are sizing up the choices. (Your listing on www.ChooseNatural.com is designed to put chiropractic and your practice in front of people doing implicit searches on a dozen different health complaints.)
The other characteristic of an explicit search for chiropractors is that it's considered a "local" search. That's when geographic issues come into play. Google and the others, in an attempt to be as relevant as possible, will often list chiropractors based on the proximity to the person doing the search.
We know of only one way to overcome this geographical "help." And that's to be seen as the local chiropractic authority. How do you accomplish that? By securing as many website links from other local businesses as possible. Links that only you can get, from the websites of colleagues such as a radiologist, law firm, dentist, Pilates studio, health food store, etc. can go a long way towards proving to Google that you're the acknowledged chiropractic expert in your community, pushing your practice to the top of the listings.
Remember, using search engines to market your practice merely harvests demand, it doesn't create it!