Our Editorial Philosophy
The content and philosophy of Perfect Patients is based on a patient-centered approach to chiropractic. This means that the content of your website is created with the following intent:
Interesting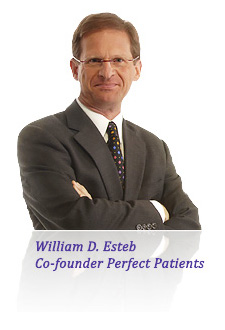 We attempt to pick topics that the general public would find relevant to their lives. While we believe a sound nervous system is the foundation of good health, we acknowledge that there is more to good health than regular chiropractic care.
Vitalistic
Our goal is to offer a viewpoint that often runs counter to the culture's symptom-treating, germ-focused, fear-based view of the body. When possible we attempt to promote a vitalistic, nervous system explanation of everyday health issues.
Inspirational
We acknowledge that our physical bodies are merely visible expressions of our spiritual being. We strive to enhance true healing by increasing awareness, promoting self-responsibility, providing encouragement and offering hope.
We believe language helps create reality. The words we use (or specifically avoid) are conscious decisions. In particular, we take the following stand:
Adjustment
This term implies specificity and an intention unique to the realm of chiropractic. We do not use the word manipulation except when quoting others.
Subluxation
We assert that subluxation, vertebral subluxation or the vertebral subluxation complex can have whole body effects, both local and peripheral to the spine. We advance the notion that if nerve disturbances are present, their reduction can have positive, yet unpredictable positive effects regardless of age or condition.
Before we add new content to your site, we send it to you for your review. Because you are ultimately responsible, it is essential that you review the material, especially back issues of the Newsletters, to insure you are congruent with the approach we take when communicating with your patients on your behalf.