Refer Your Friends and Save!
When you refer a friend who signs up with Perfect Patients, you get one free month of service and we'll waive their setup fee.
Refer 12 or more friends and your website is FREE FOR LIFE. It happens, we have many clients in that club already!
How to Refer Your Friends:
SHARE – Share this link with your friends on Facebook, alumni groups, via email or text, etc.: go.perfectpatients.com/referrals
OFFER – Let your friends know that if they mention your name, we'll waive their setup fee.
START EARNING – For each friend who signs up you earn one free month. Reach 12 referrals and your website is free for life!
Easy Share Links
Click below to copy the share link, post the link on Facebook, or email to a friend (a blank email will open so you can specify the recipient and message).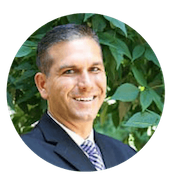 Dr. Danny Knowles
Network Family Wellness Center
Free Website for Life
"I Refer Every Chiropractor to Perfect Patients…
You are helping other chiropractors by recommending Perfect Patients. I don't think twice. I've had struggles with other digital marketing companies in the past, and Perfect Patients' results were so amazing, that I think nothing of referring every chiropractor to Perfect Patients."