Why you need positive reviews
It's all about trust.
And studies show that nearly 90% of consumers trust online
reviews just as much as personal recommendations.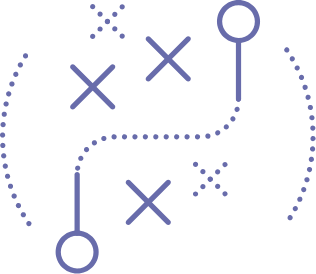 Our Strategy
When we look at the benefits of a proactive patient review strategy for chiropractors, we focus primarily on the impact it can have on patient growth. If you view patients reviews as a way to interact and engage with your existing patients, improved patient retention and new patient referrals will follow.
Review Monitoring
As part of the Review Monitoring service (included in the Premium and Enterprise Plan and available as an add-on to the Essential Plan), you'll receive a monthly Reputation Report that details all of your online reviews and highlights any new reviews you've received in the past 30 days. That way you don't have to search every review site to keep track of new reviews; you can see them all in one place and respond accordingly.
Because it is important to respond.
But don't worry, we can advise you on how best to respond to any less-than-stellar reviews.
New Patient Survey
The Perfect Patients New Patient Survey is an easy way for you to collect invaluable information from your patients and encourage them to leave positive online reviews at the same time. Simply add each new patient as a subscriber to your website and they'll be automatically sent a survey. When a patient responds positively, they're encouraged to provide a review on some of the most popular review sites like Yelp and Google.
LEARN MORE ABOUT THE NEW PATIENT SURVEY