Chiropractic Newsletters
Monthly health and wellness newsletter sent to your patient list to educate, reactivate, and stay top-of-mind.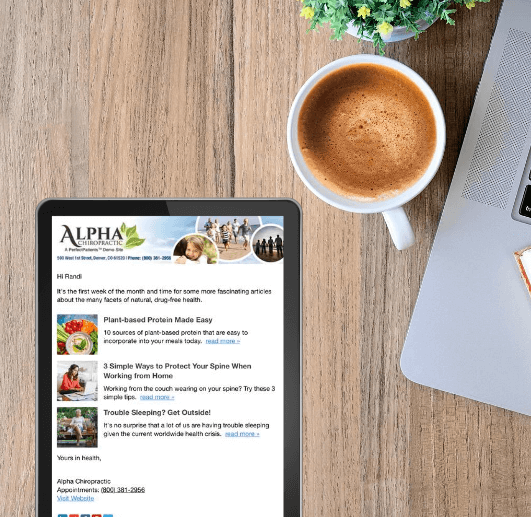 Why send a practice newsletter?
Mention chiropractic newsletters to veteran chiropractors and you'll get a knowing nod: they work. They allow you to:
Educate patients with health and wellness content
Reactivate patients with this monthly email "reminder"
Stay top-of-mind with regular communication
But, chiropractic newsletters can be a lot of work to produce. That's why many have abandoned this sure-fire chiropractic marketing tool.
But not if you have the Perfect Patients website service!
Your monthly practice newsletter is written for you and sent to your patients on your behalf. (We send it to you ahead of time to review and approve, of course.)