Social Media
Content Service
Carefully crafted, engaging social media graphics and content suggestions sent weekly make posting a breeze.

Engaging Social Media
Content for Chiropractors
Social media plays an important role in building a sense of community, keeping your practice top-of-mind for current patients, and boosting patient referrals. But the hardest part of staying active on social media is coming up with interesting content to post that will encourage your followers to engage with your practice.
That's where Perfect Patients
comes in!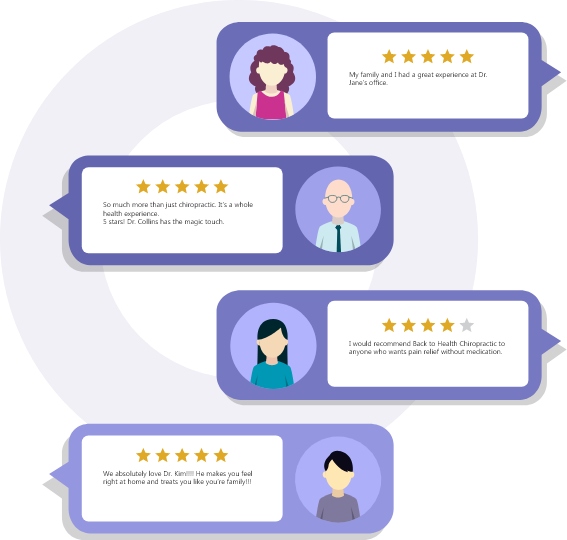 With our
Social Media Content Service
, you will receive carefully crafted, engaging social media posts each week. We'll send you an email every Thursday with a login to the social media portal where you will find the next week's text posts, graphics, and bonus
Facebook post suggestions
to help you better engage with your patient community. Simply copy the text and paste it into your status update, and save images to your computer to upload right to your social channels.
Here's an example: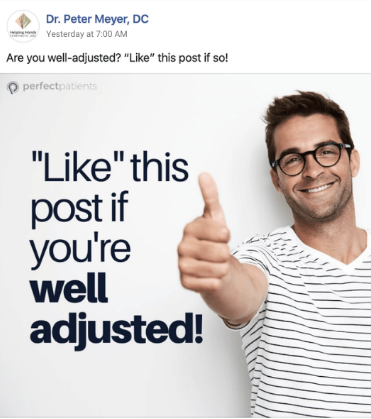 Do We Post the
Content for You?
No. But there is a very good reason for this. As the name implies, social media is a social activity. We have found over the years that the practices that do the best on social media are the ones that personally engage with the posts and their followers.
If a patient comments on a post, you or a member of your staff need to respond. We can't do that in a way that showcases the unique personality of your office. To further help you personalize your social posts, we'll send you post suggestions such as "Post a photo of you and your staff excited for the weekend."
These types of posts will propel your social pages to the next level – they'll remind your patients why they chose you as their chiropractor, ultimately improving retention and boosting referrals.