Custom Website Content
Our popular content interview process results in unique, custom content that highlights your story and attracts your tribe.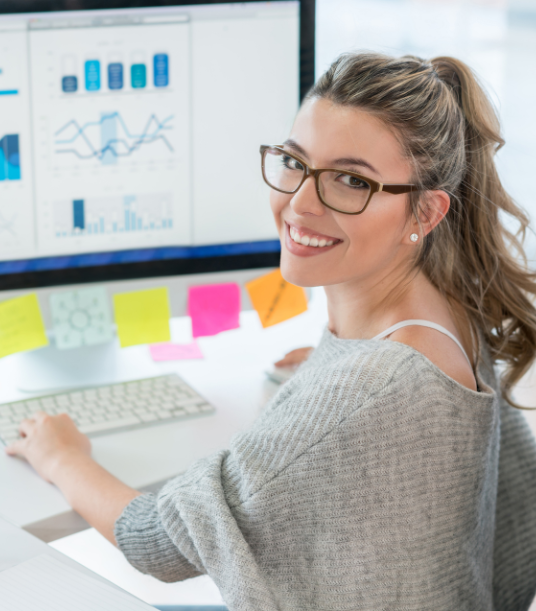 You Don't Need
to Be a Writer
Sign up with other chiropractic website companies and you'll be given a writing assignment:
Write a compelling 200 – 300 word biography about yourself, highlighting what makes your practice attractive to new patients.
You wanted a practice website. But you suddenly feel like you're in an English composition class with a bad case of writer's block!
The Perfect Patients Content Interview
Perfect Patients is different. We'll create persuasive content about you, your practice, your mission and your procedures.
That's our specialty
Based on your Service Plan, we'll arrange a mutually convenient time for a short, 45-minute telephone interview. Your answers will be turned into spellbinding copy by our professional writing team. They'll turn your recording into persuasive text that converts website visitors into reception room new patients.
You'll be amazed by what our writing team creates. Naturally, you'll get to review, edit and approve every word of it.
Our clients absolutely rave about our interview process. You will, too!
Today we spent a little over an hour talking all things chiropractic and our office! I honestly wish I could have video recorded the interview because answering questions was awesome and a great reminder talking about the people we serve and why we do what we do. I have a huge passion for helping expecting women and little kiddos. Really excited to see the new website with new content. Thank you Perfect Patients for our interview!

-Dr. Lindsey White, Utopia Family Chiropractic
Choose Perfect
Patients for Top-Notch
Website Content
Our new client interview is just one more reason why Perfect Patients websites outperform competitors. Learn more about our Editorial Philosophy here.
Ready to learn more about our chiropractic marketing service? View our plans.