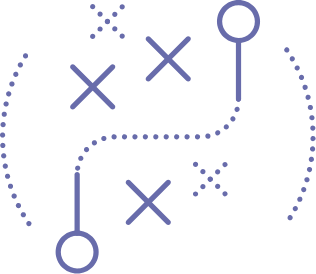 Our Strategy
Regularly emailing your patients with relevant health information, practice updates, holiday greetings, and office specials is a way to keep your practice top-of-mind with existing patients. With the Perfect Patients Premium and Ultimate digital marketing services, we send several custom email messages to your patients on your behalf, plus you have an email marketing console built right into your website that allows you to run targeted email campaigns yourself. Additionally, we have pre-written email templates that you can send to your patients – new templates every month!
Why you should
email your patients
Email marketing for chiropractors is a personal way to keep patients engaged with your practice while addressing their desire for better health. This encourages regular office visits, stimulates reactivations, and leads to more referrals.
Automated Emails Sent on Your Behalf
Adding a new patient to your website as a subscriber signs them up to receive:
Practice Newsletter
Carefully crafted by our professional writing team, your monthly practice newsletter provides your patients with health tips and chiropractic education, all the while reminding them to schedule their next appointment.
Birthday Emails
Birthdays are a time each year when most people stop to reflect on their health and make plans to improve it now that they're "x" years old. A thoughtful birthday greeting, sent by us on your behalf, is a gentle reminder to your patients to make their health a priority this year.
e-Learnings
When a new patient is added as a subscriber, they are invited to participate in your 6-part online patient education curriculum that teaches vital chiropractic principles with a bit of humor.
Email Marketing Console
One of the most important elements of a successful email marketing campaign is personalization. With your Perfect Patients email marketing console, you can segment your patients into targeted lists using our "tagging" feature. This allows for more effective up-selling and cross selling.
For instance, want to let your migraine-sufferers know about your upcoming headache workshop?
If you tag all of your migraine patients with a "migraine" tag when you enter them as a subscriber to your website, you can let them know about the workshop with just a few clicks of your mouse. Offering a 30-minute massage special as a way of introducing your new massage therapist? Tag all of your patients who have expressed interest in massage therapy with a "massage" tag and send them a quick email.
LEARN MORE ABOUT EMAIL MARKETING CONSOLE