Responsive Chiropractic Websites
With more than 50% of website traffic coming from smartphones and tablets, your practice website needs to look great on all devices. That's why Perfect Patients websites are responsive.

Your patients and prospective patients are using their phones and tablets to look at your practice website.
Does your website display well on all of these different devices? A mobile-friendly site that displays optimally across devices is known as a "responsive website."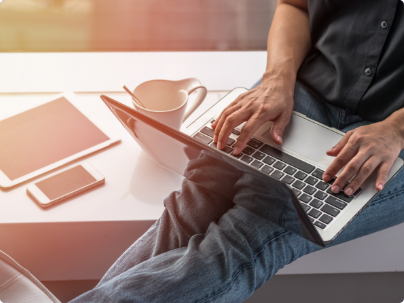 How Does Responsive
Website Design Work?
When a chiropractic website is designed to be responsive, it is able to tell on which type of device it is being viewed. In a split second, the site automatically adjusts to deliver the design that is appropriate for that device. The images, content, menu bar – all adjusted for optimal user-experience on any screen.
Responsive Chiropractic
Website Examples
Each and every Perfect Patients website is developed with this mobile-friendly intelligence so that your patients and prospective patients see a beautiful site whether they're viewing it on a desktop computer, smartphone, or tablet.
Did You Know
that Google even considers mobile-friendliness a ranking factor?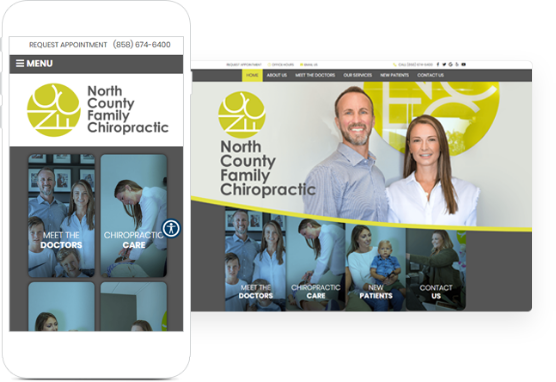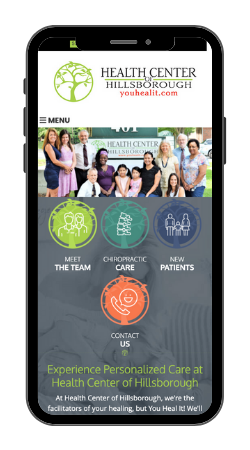 "Both the desktop and mobile version of my website are spectacular.
When on my cell phone looking through the site, I realized how well-done, beautiful, and effective it is for a prospective new patient. The desktop version has all of that as well, but also draws you in through its majesty and completeness. Patients are constantly telling me how much they enjoy what they are seeing."
-DR. PAUL AARON, Health Center of Hillsborough
Request a free Digital Marketing Checkup
A live, no obligation review of your website, identifying ways to improve its new patient performance.