On-Demand Webinar:
Getting New Patients from Pay-Per-Click
Learn how to spend less than your competition and get more new patients with pay-per-click advertising.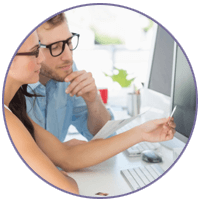 Are Your Pay-Per-Click Ads Underperforming?
Request a No-Obligation PPC Evaluation
Let the Perfect Patients team of Certified Google AdWords Specialists review your existing AdWords campaigns and look for efficiencies and performance improvements.
UPCOMING WEBINARS:
Chiropractic marketing webinars every month
Join our chiropractic marketing experts on the last Tuesday of every month to make sure your practice is up-to-date on the latest in digital marketing. See the schedule »