Google Ads Case Studies
Take a look at how our clients are using our Google Ads service to generate more new patients from the Internet!

Johnson Chiropractic
In a small town, just outside of Mesquite, Texas, Dr. Gary Johnson's practice was getting very few patients before using Google Ads. After redesigning his website, we launched a Google Ads campaign to target his ideal patients.
Using general chiropractic-related keywords and symptom-based keywords such as carpal tunnel and plantar fasciitis, his practice is now attracting patients for a range of services.
Three-Month results:
Ad position: 1.7
Click-through-rate: 2.29% (national average: 1.79%)
Conversion rate: 21.69%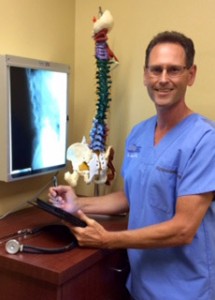 Le Roy Chiropractic
Serving chiropractic patients in La Quinta, California since 1985, Dr. Larry Le Roy had a difficult time getting exposure in towns surrounding his jurisdiction. Residents typically migrate to La Quinta for various services, but until partnering with Perfect Patients, Dr. Le Roy was unable to reach them.
Through our Google Ads campaigns, he is now gaining new patients from these neighboring jurisdictions. We dramatically increased his exposure in these surrounding areas, and prospective patients are responding very well to his ads.
Three-Month results:
Ad position: 1.9
Click-through-rate: 2.79%
Conversion rate: 21.88%
More new patients from neighboring jurisdictions

South Bay Wellness Center
Located in San Jose, California, South Bay Wellness Center is in a very competitive jurisdiction. General chiropractic-related keywords are out of the budget, in many cases, exceeding $10 per click.
There is a high volume of search activity in his area for sciatica pain, so we focused on keywords related specifically to those symptoms. This approach has attracted qualified website visitors that are converting into a steady stream of new patients.
Three-Month results:
Ad position: 1.5
Cost per click: $3.86
Ads converting new sciatica patients
Can Google Ads help you
reach your new patient goals?