Every Business Has a Culture.
Here's Ours.
A company's culture is defined by a set of shared values, attitudes and goals. These guide our relationship with you – and amongst ourselves.
This is especially important since ours is a distributed work force. Which is a fancy way of saying that we all work from our home offices. And have since 2006.
Today, the Perfect Patients team resides in nine different countries and 10 different time zones. It's a closely knit team held together by a shared mindset.
Why Culture Matters
What does culture have to do with your website and generating new patients? Lots.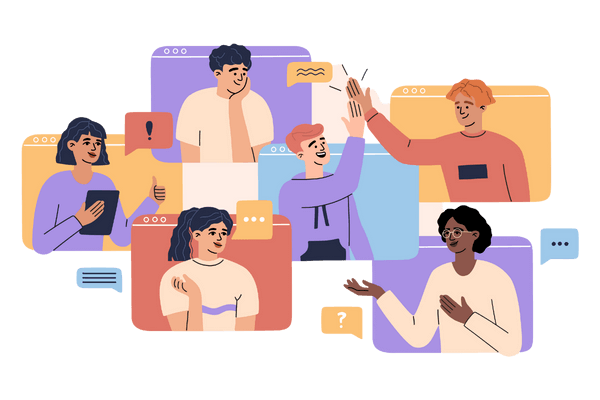 Because unlike buying a product, managing your online reputation is a continuous process:
Updating your site to reflect staffing changes
Conforming to evolving privacy regulations
Responding to ever-changing Google guidelines
Constantly making platform enhancements

Monitoring and modifying SEO performance
Managing your domain and email deliverability
Creating patient newsletters and blog posts
And the list goes on…

Culture influences the spirit in which these and other ongoing responsibilities are performed on your behalf.

Who We Seek to Be

Here are some of the principles we attempt to live out in our service to you and each other. We don't always hit the mark, but it's our aim to embody these values:

TRUST – Tell the truth. Even if it's difficult or puts ourselves in a less-than-favorable light. Do what you say you're going to do. Be open and available during difficult conversations.

GROWTH – We're committed to personal and practice development. We seek to become the best version of ourselves. As we grow, our clients grow. Growth is a sign of life.

LEADERSHIP – We enroll others and support them in their pursuit of greater achievement. We use our influence and resources to create the hope of a better tomorrow.

SERVICE – Serving others is amongst the highest of callings. It's a way of adding value to others. Ultimately, service is an act of love.

REMARKABILITY – We aim to meet or exceed expectations, which begins by first "owning" our customer's problem. We tend to under promise, but over deliver.

LEGACY – We make decisions and take action based on their long-term, eternal significance. We look for win/win solutions. We endeavor to create meaningful relationships.

GOLDEN RULE – We desire to be mindful of this universal principle in everything we say and do. We strive to extend respect, dignity and grace by loving our neighbor.




Partner with a team of passionate chiropractic advocates, fanatical about your online success. We hope to be a valued collaborator and trusted extension of your practice.

When may we begin?

Book a Discovery Call

Reserve 30 minutes to discuss your digital marketing strategy and explore what's possible. Ask about our culture and how it guides our decisions. Get a taste of what it will be like to partner with Perfect Patients.