What Zone Are You In?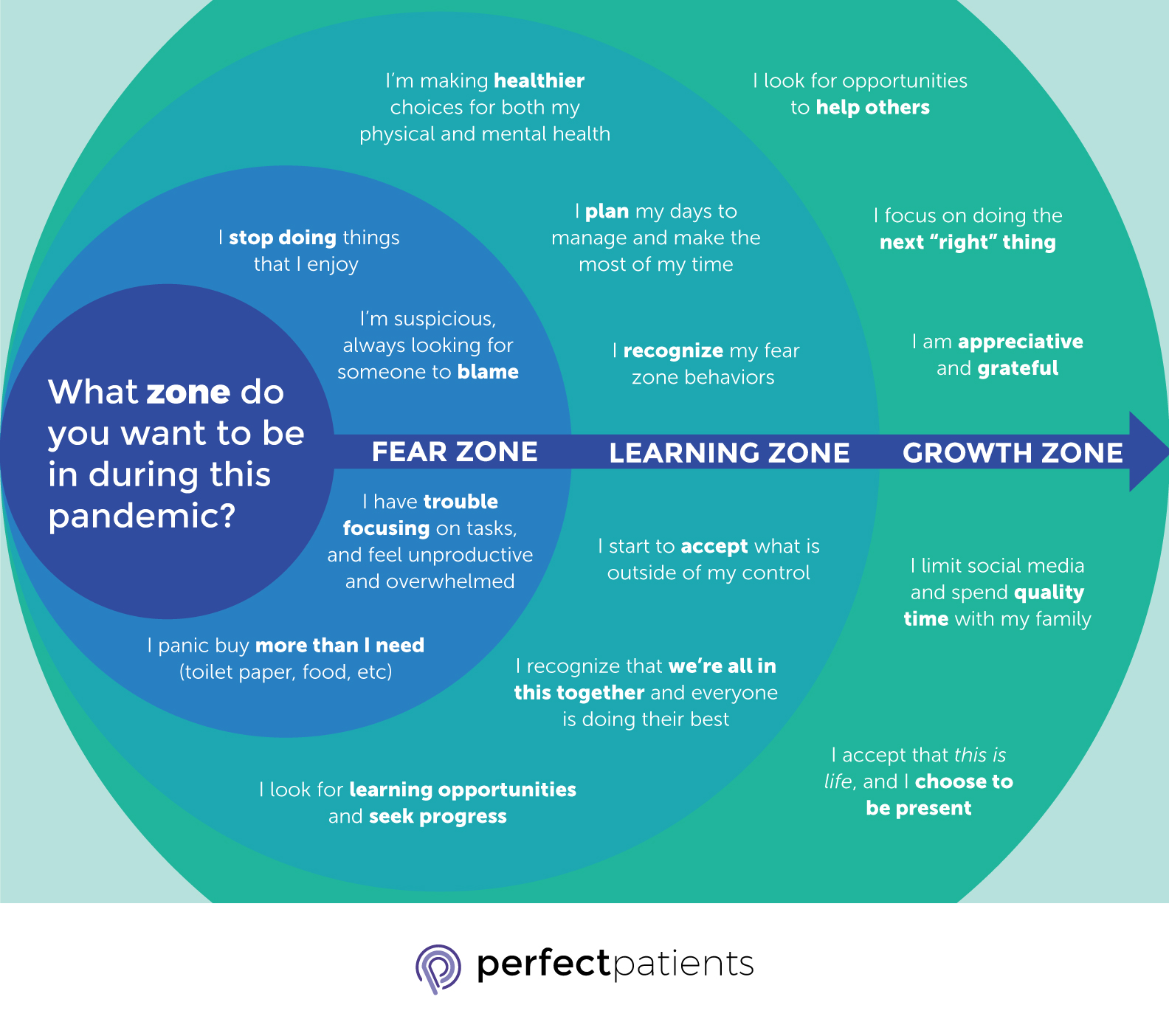 This graphic shows the three zones or stages of healing as we confront, accept and grow during the Covid-19 outbreak.
Become more mindful of your emotional state and use this visual as a reminder to keep moving from fear to growth.
Share it with your family, friends, patients and colleagues.
This is just one of the many ways Perfect Patients is supporting our digital marketing clients and chiropractic profession.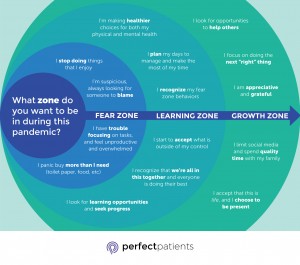 Click to Download Graphic
---
Working on Your Practice During the COVID-19 Downtime?
We've put together these relevant resources for you:
Communicate with Patients During COVID-19 – In this blog post, we explore the the why and how of communication with your patients during a crisis. Subscribe to the latest posts.
Free COVID-19 Email Template – Here's one of the several emails we've recently supplied our clients to communicate with their patients during COVID-19. Please use it with our blessing.
Five Factors eBook – Download your free copy of our Five Factors of Digital Success. It's a blueprint for chiropractors who want to dominate their new patient drawing area.
Ready to deep dive into your digital marketing strategy? Get an objective evaluation and specific action steps to improve your online reputation.
BOOK A STRATEGY SESSION