A Digital Partner Who Is There For You
Experts agree that the way to successfully negotiate any emergency is to overcommunicate. That's what we do.
We help clients negotiate the changing practice landscape by being a resource they can count on for their website, social media, email, and other digital channels.
Our team of digital marketing experts has always worked from home, so we're open for business, making a ruckus and taking names!
Here's what you can expect from Perfect Patients in the weeks and months ahead.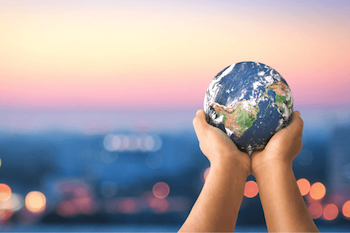 Helping You Thrive
Practice Improvements – Now's the time to work on your business. Get specific action steps that can improve patient volume and increase production when this passes.
Improve Your Authority – While others retreat, use this opportunity to increase your reputation with Google. Attend to these issues now while the demands of daily practice are reduced.
Headspace – Everyone can use some inspiration and encouragement. Especially these days. Look to Perfect Patients for support and the headspace to prosper.
For Your Patients
New Email Templates – Use our pre-written email templates to inform and reassure your patients. Simply edit and send. Either done for you or use the easy do-it-yourself console.
Practice Updates – Rely on our rapid response support team to make changes to your practice hours, add new pages, and keep your website up to date.
Natural Pain Relief – We'll show your patients simple, all-natural strategies to reduce pain until they can get in to see you.
Wellness Tips – We help keep you top of mind by sending wellness tips to patients on your behalf. You'll emerge an even stronger, more trusted resource.
A Safety Net For Practitioners
All this on top of the monthly patient newsletters, blog posts, birthday greetings and other patient communications. Plus, the state of the art SEO, reviews generation, social media and email marketing we've put together a resource to help your practice through COVID-19.
When you have Perfect Patients on your team, you get much more than a website. You get a digital partner with the vision, resources and tactical strength to support you and your practice.
If you're a client, get ready to further dominate your new patient drawing area.
If you're not a client, we should talk.

What You Can Start Doing Today
In the spirit of "overcommunication," your website is the best place to start. If you have updated practice hours, or other important updates, we'll add a notice to your website.
This can be added to your homepage, contact us page, or any other relevant page on your site. Here's an example of what the notice might look like:


Contact support and we'll do everything we can to expedite your request.
REQUEST YOUR COVID-19 MESSAGE
---
Here to Help
If you are not a Perfect Patients client, we're also here to help. These are turbulent times. We could all use some guidance.
Contact us today and we'll help you navigate this time and prepare your practice for the future.