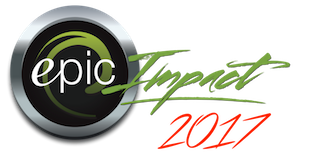 Perfect Patients is proud to announce we have teamed up with Epic Practice to be an exhibitor at their 9th Annual Epic Impact event.
Check out what Dr. David Jackson and Team Epic have in store for you September 29-30, 2017 in San Diego!
WHY EPIC IMPACT?
Impact 2017 is not a seminar… it's an opportunity to learn from the best leaders and practicing docs in the profession. You'll discover how to BEcome The Loudest Voice and to attract ideal intelligent patients to build a tribe in your community!
Join us in beautiful San Diego and see for yourself as we bring you Epic Impact 2017: The Loudest Voice Wins- 2 days overflowing with unparalleled inspiration, passion and growth for you and your team, straight from the best of the best. You'll leave Impact with newfound levels of purpose, a bigger vision than you've ever had, and the strategic tools and actions to accomplish your goals and BE The Loudest Voice in YOUR community.
Visit www.epicimpactevents.com for your tickets and all event info.
We can't wait to see you there!