Welcome back! Today we'll explore the last three of seven practical practice marketing ideas for getting new chiropractic patients in the digital era.
If you missed part one, you can check it out here.

New Patient Idea #5 – Conduct Screenings and Workshops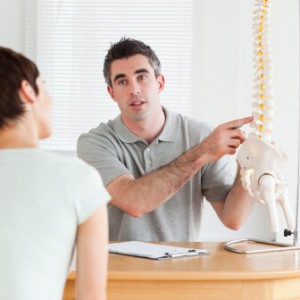 This is distinctly old school, but when done properly can produce numerous high quality new patients that resonate with your philosophy and practice style.
Screenings, dinner talks and other external events have grown out of favor, partly due to the belief that such events require heavy-handed closing techniques and other unsavory methods to seduce participants to begin care.
We're not suggesting that.
Instead, your lectures, seminars and workshops are designed to introduce the chiropractic paradigm and your patient care philosophy. Ultimately, this is about becoming familiar to as many strangers as possible.
Unlike the other suggestions presented here, giving these presentations can be done at no financial cost to you. Which is ideal if your marketing budget is underfunded. Instead, the cost is emotional. Because so few chiropractors are willing to learn and perfect the skills needed for public speaking, there is little competition.
Start by getting to a Toastmasters group. In a small, supportive environment you can acquire the skills of effectively sharing yourself in front of an audience. Not only will your public performance improve, but your consultation, report of findings and other critical patient communications will as well.
Then, hold a seminar in your practice. Pick a topic that will interest your current practice members, while urging them to bring a friend—ostensibly for a simple test (cervical range of motion) in which they'll need a partner. It shouldn't take much preparation to present a 45-minute seminar on germs, the birth process, better sleep or other subjects.
After you acquire some confidence, seek out opportunities from current patients to give a brief presentation to the membership of various clubs and service organizations to which they belong. Perhaps you have patients who can introduce you to the human resources department where they work and offer to perform an ergonomic audit. The key is to show up generous without directly soliciting patients. Instead, your motive is to meet strangers, become familiar and trustworthy. The new patients manifest later.

New Patient Idea #6 – Hand Out Patient Brochures
The fact is, if you've been in practice for a year or more, your current patients know enough people who could benefit from chiropractic to fill your practice to overflowing. You'll want to become a catalyst, helping them make the connection. The key is in your brochure rack.
Far too many chiropractors mount their Plexiglas brochure rack on the wall, fill it with brochures and wait for the magic to happen.
It's usually a long wait.
Depending upon patients to self-serve means two things. You don't use very many brochures and you don't get the referrals you deserve.
Here's how to turn brochures into new patients:
Have a supply of brochures on hand. You don't necessarily need a brochure rack; you just need some brochures that are congruent with your philosophy.
Identify the most important sentence or photo caption in each brochure.
Pick a different admitting complaint each week. Retrieve the relevant brochure before giving it to the patient, highlighting the most important sentence or photo caption, and then closing the brochure.
As you give it to the patient say, "This week we're trying to help as many people suffering from [headaches] as we can. If you know someone you think we could help, please give him or her this. And if they live in another town, we'll consult our referral directory to make sure they get a great chiropractor."
Commit to handing out a certain number of brochures per day or week. The key is to get into the discipline of "working" your brochure rack.
If you have a brochure rack, you're sitting on a gold mine of new patient possibilities. But to do their job, your brochures must leave your practice and get out into your community. And your currently active patients can do that, and will, if you simply take it from your brochure rack and hand it to them.

New Patient Idea #7 – Keep In Touch With Inactives
It surprises many chiropractors to learn that patients who you were seeing two and three years ago still think of you as "their chiropractor." Since many left under the impression they were letting you down by discontinuing their care, many simply need an invitation to return.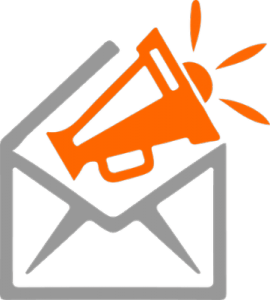 Keeping in touch with inactives is easily accomplished through the use of patient newsletters, occasional postcards, birthday greetings or email marketing.
If you've been in practice for several decades or longer, the number of inactives you have may make creating an inactive contact list daunting. So you'll want to be selective in whom you stay in contact with.
Consider coding your database of inactive patients so you can be choosier about who receives your newsletter, postcard, birthday card and other mailings.
Consider a coding scheme like this:
"A" patients. These are those great, inactive patients you'd most like to have back under active care. Your plan is to eventually have your entire practice filled with folks like these!
"B" patients. These are your "borderline" patients. Maybe they came in because of a car accident or a work-related injury, and they didn't understand the potential of chiropractic care.
"C" patients. These are those rare patients you hope never to "see" again. They didn't pay their bills, follow your recommendations, or they displayed personality traits that made them less than ideal to serve.
By being more discriminating in your mailings you can lower your mailing costs and better attract the types of patients you especially enjoy serving.

How to Get New Chiropractic Patients
These days, to grow a practice you need to have both an online strategy and an offline strategy. A healthy combination works best, synergistically supporting each other.
Perfect Patients began as a website service. However, with the advent of social media, pay-per-click advertising, reviews and reputation management we've expanded our scope to remain relevant to chiropractors around the world. If you need help with your online marketing strategy, we hope you'll consider one of our three Service Plans.