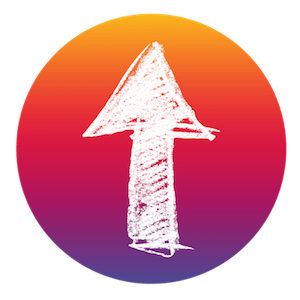 In case you haven't noticed, we're researching, shopping and buying more things online than ever before. When we want something, we simply fire up Google – whether shoes, barbecue grills or a health care practitioner. Even those coveted referrals visit your website to "check you out" before becoming a new patient. In other words, these days having an effective chiropractic website is the key to building a thriving practice.
Just what is an "effective" website?
It's a website that is findable when a prospective new patient in your drawing area searches for a chiropractor, and converts a high number of visitors into choosing you as their chiropractor.

How to Get on Page One
Back in the day simply having a website was all it took to harvest new patients from the Internet. But now that just about every chiropractor has a website, that's no longer the case.
Increased competition, along with the growing importance of the Internet, has spawned an entire industry of SEO consultants promising to get you onto page one of Google.
Careful.
As Google and the other search engines have become better at detecting attempts to game the system, many practitioners are finding their online reputations besmirched. These days the requirements for ranking highly are well known and fall into two categories. On-page components, which include the content that visitors interact with and the underlying code that search engines see. Off-page components, which include the way other websites on the Internet perceive your importance.
Your On-Page Authority
These are the things you can actually control. The headlines, text, photos, captions, how many pages you've published and the navigational structure are all ways that visitors engage with your website. Getting these right so visitors to your website can find what they're looking for is essential.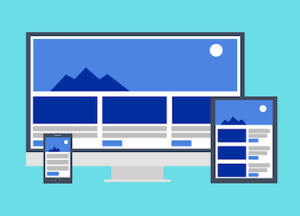 Even more important is to make sure your website adapts to the screen size the visitor is using, in particular smartphones and other mobile devices. Since over 50% of all online searches are performed on such devices, the mobile experience is critical. In fact, if your website isn't mobile optimized Google is unlikely to even display in mobile search.
It doesn't end there. Google is inclined to disfavor your website if it takes too long to load.
This highlights an important principle governing your website's search engine ranking. Can Google trust you with the traffic they send your way? Are visitors likely to find what they're looking for? Will they linger a while? Will they visit other pages? Will they have a good experience? In other words, can Google risk their reputation on yours?

Your Off-Page Authority
Another factor influencing your search engine ranking is how many other websites "vote" for you and acknowledge your value by linking to your website. If few sites link to yours, Google may be reluctant as well. Here are some potential sources:
Your local Chamber of Commerce
Chiropractic or healthcare provider directories
Acupuncturists and massage therapists
Local fitness centers or health food stores
Charities or other local organizations
Local or national chiropractic associations
Technique directories
Local radiographic consultants
PI lawyers you work with regularly
Keep in mind that reciprocal links, in which you link to them and they to you, are understandably worth less in the eyes of Google. As are links from overseas or non-health care websites.
Five star reviews are another important aspect of your off-page authority. This form of social authority is being increasingly trusted when people are choosing restaurants, hotels, and yes, even doctors. And there is growing evidence that Google's algorithm favors businesses with the best (and more numerous) reviews.
A False Proxy
These and other on- and off-page elements are actually hygiene factors. Because while high page rank for the keywords prospective new patients use to find a chiropractor is helpful, it's not the entire picture. Which is something we overlooked for years.
We got our wakeup call when one of our clients discontinued our service. But they were on page one, position one, for the top performing new patient keywords. In other words, we had gotten them to the Promised Land. But they discontinued our service.
"How come?" we asked.
"We haven't gotten any new patients," they replied.
That's when we learned that there's more to getting new patients than high search engine ranking.
We had fallen for the common but incorrect belief that higher ranking automatically means more new patients.
High ranking is a false proxy. It's merely the admission ticket into the ring. Whether a website visitor becomes a new patient is about how well you communicate trust and reduce the fear of the unknown. How you inspire hope. How your website makes the prospective new patient feel.
All this and more is the art and science of conversion.

Three Website Conversion Elements
As we've studied the new patient journey on thousands of websites, a dozen or more factors have emerged that influence a new patient's buying decision. However, there are three that appear to be the most important:
#1 – Contemporary design
It's not fair to judge a book by its cover, but we do. And it's not fair to judge your clinical skills by the look and feel of your website, but new patients do.
Because the Internet is evolving so quickly, many believe that a website's design starts to show its age in as quickly as three years. If it's been that long or longer, your website design may be negatively influencing your website visitors.
#2 – Professional photography
Related to design, the highest converting websites feature professional photography of the chiropractor and facility. Stock photography may be more convenient or expedient but the smiling faces of "patients" with perfect teeth and posed expressions isn't convincing.
We include professional photography in our Premium Service offering and highly recommend it for our other service plans. Make sure you show actual patients (after getting signed model releases) and avoid empty rooms that do little to inspire new patients.
#3 – Authenticity
It's so tempting to "go beige," showing up as neutral as possible in the hopes of appealing to as many prospective patients as possible. This chameleon effect actually works against you. Instead, you want to show up as you genuinely are. Posing and posturing make it difficult for prospective new patients to answer the one question they have when they arrive at your website: "Is this the chiropractor for me?"
Establishing trust, inspiring hope and prompting a new patient to choose you are less successful when you're acting.
More Chiropractic Practice Building Tips Ahead
A high converting website is a prerequisite to building a successful practice with a constant flow of new patients. It's the hub of all your marketing efforts, whether they involve traditional advertising, social media or community involvement.
With a high converting website in place, the subsequent ideas in this series work even better. Next up is a nuance overlooked by many chiropractors who think they have more capacity for new patients than they actually do.