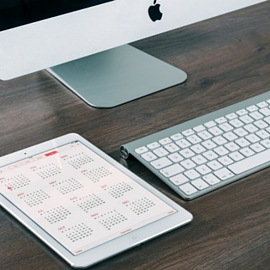 A strategic chiropractic website design is a critical business tool. It's a way to grow your online presence and expand your patient base. In this day and age, it's as necessary as having business cards and an office phone.
You can hire a great designer and leave it at that. But if there's not a strategic purpose behind the design, then all you're left with is a piece of "digital art." Sure, the first thing a prospective patients notices when arriving to your site is the design. But if this design isn't founded on a strategic marketing framework, it won't generate the results you're looking for.

One-of-a-Kind Chiropractic Website Design
Great website design isn't restricted to aesthetic appeal. A practice website is only as good as the number of new patients it generates. So what constitutes an effective chiropractic website design? The ultimate, and more obvious, goal for your practice website is to get new patients. Here are four needs your website should strive to fulfill:
Showcase your skills and expertise
Establish yourself as an authority in the chiropractic industry
Get website traffic and convert that traffic into new patients
Retain patients and promote referrals
You have a matter of seconds to gain a visitor's attention. They should clearly see on your homepage why you are the chiropractor they should choose. This means clearly stating who you are and what you have to offer.
Beyond your homepage, you have to determine which pages will most impact and convert new patients. We refer to these as the "money pages." Here are the top five, in order of importance:
Homepage
Doctor[s] Bio
Contact Us
About Us
Services

Key Ingredients to Boost Engagement
Simply having the right pages is only the first step. Your website must be engineered in a way that promotes visitors to navigate throughout your site – and, ultimately, to set up an appointment.
First, you need professional copy. Unless you have experience as a copyrighter, you might consider hiring a professional who specializes in writing chiropractic content. Ensure that the content is unique and well-written. Not only will generic, copy-and-paste content turn off visitors, it will likely flag search engines for duplicate content. This is a violation that will likely impact your rankings in search engines.
Next, you'll want to make your pages visually appealing. This means formatting the copy to make it readable, incorporating engaging photos throughout. Think about your own activity on the Internet. Will you sift through a website that has large blocks of text that contain 15 sentences in a single paragraph? Spacing out your copy with headings and appealing photos will encourage users to learn more about you and the services you offer.
Among the most important factors in creating a patient-converting website is the use of calls-to-action. As the name implies, a call-to-action (CTA) stimulates the reader to take some form of action. This could include something like, "Click here to request an appointment!"
Why are CTAs so important? Think of them as directions that lead visitors to their destination. When placed strategically, they guide your visitors through your website and encourage them to take action – that is, to schedule an appointment with you.