Your office phone rings. Once, twice, three times.
Who's going to answer it? What are they going to say?
Someone doesn't become a patient once they decide to pick up the phone. Conversion occurs after someone talks to your front desk and schedules an appointment. In other words, your office phone can be an asset or a liability.
We interviewed Perfect Patients Client Services Team Leader and phone training expert, Lexi Lane, to offer some easy tips on how to train your front desk staff for the best patient dialogue.

Q: Lexi, tell us about your background.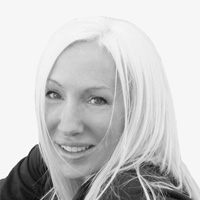 A: Before joining Perfect Patients, I spent 17 years in the chiropractic field. Starting at the front desk, my position evolved and I later became a health assistant, helping with new patient exams and other duties. I also trained new staff on various patient-facing procedures.
I joined Perfect Patients nine years ago and have been helping chiropractors improve their online presence ever since!
Q: What qualities should your front desk staff possess?
A: This is critical. Your front desk is the initial connection with your patient. And this connection generally starts with a phone call. Whoever answers the phone should be friendly, organized, and genuine. They should actually look forward to that next phone call.
Your front desk staff should care about the conversation, because that positive attitude will reveal itself through their voice. They have seven seconds to make that first impression, so they have to make it count.
Q: How should your staff answer phone calls?
A: The importance of answering the phone quickly is often overlooked. In fact, if at all possible I recommend picking up on the first or second ring. If you need an additional staff member to make this work, you might consider it.
After picking up the phone, the staff member should have a templated greeting. It should be short, simple, and upbeat. A good formula for the greeting is: "clinic name + the staff member's name + greeting."
For example: "ABC Family Chiropractic, this is Mary, how may I help you today?"

Q: What if a patient needs to be put on hold?
A: Of course, this is inevitable if someone calls while your staff is in the middle of serving another patient. After all, they don't want to risk offending the patient right in front of them. If the patient on the phone must be put on hold, never let it go longer than 30 seconds.
First, the patient should be asked if it's okay to be put on hold. While doing so, your staff should tell them it won't be longer than 30 seconds. If it turns out that it will be longer than 30 seconds, let them know and ask them if it's okay to call them right back.
Follow-through is key. If your staff member says five minutes, they should call the patient back in five minutes. Being respectful of a patient's time makes them feel more respectful of you.
Q: What are some tips to consider during a call?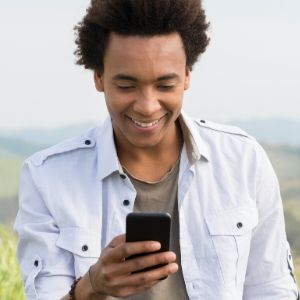 A: If a patient doesn't specify their name right away, they should be asked. Everyone loves to hear their name, so it should be used throughout the conversation. Doing so further nurtures that connection.
Also, make sure your staff smiles when they are on the phone. Believe it or not, facial expressions reveal themselves through the phone. So does posture. Sit up, stand up, whatever it takes. Smiles and good posture naturally change the tone of the voice, making it sound more positive and upbeat.
Q: What's the best way to neutralize objections?
A: First, your staff should be comfortable and confident to answer just about any question a potential patient throws their way. Whether it is a question about pricing, insurance, x-rays, or techniques, whoever answers the phone should be friendly, helpful, and, above all, knowledgeable.
I recommend creating a workbook with the top questions a potential patient may ask. Your staff should have general guidelines for how to answer each of these questions. Now, it's important to role-play the answers. You don't want them to sound canned or scripted; rather, your staff should provide pre-arranged answers with their own unique style.
During weekly meetings, I recommend that you and your staff go over any new questions that surfaced the previous week. Based on this feedback, you can then offer suggestions on how to answer these questions. Add them to the workbook, role-play, fine-tune, personalize, and practice, practice, practice!

Q: What about when it's time to book an appointment?
A: Indeed, there's even a strategy to booking an appointment for a patient. The key is to give choices, but not too many choices.
First, your staff should look at the schedule to see what times are available. They should then give two choices, starting with, "Will tomorrow morning or afternoon work better for you?" Let's say they say mornings. Now, give them two more choices: "Would 9:30am or 11:00am work better for you?"
This approach gives your staff control of the appointment book, without the patient even realizing it. It saves time and it gives the patient a clear path for getting through the door.
Q: How should the conversation end?
A: Towards the end of the call, many new patients will ask for directions. Make sure your desk staff has clear, written instructions. If you are in a complicated area, it can help to lead the patient by giving them landmarks. For example, "Do you know where the Costco is? We're in that plaza." The patient might respond, "Oh, now I remember seeing that plaza."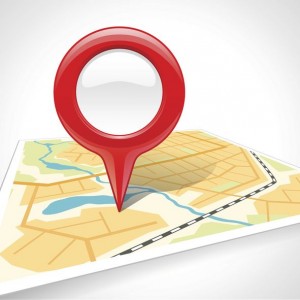 Something as simple as directions can ease the anxiety of that first visit.
Before hanging up, your staff should recap everything with the patient. Make sure the patient has your number and encourage them to call if they have further questions. Most patients (even prospective ones) have already been to your website, but it doesn't hurt to remind them of your URL.
Finally, the call should end with a friendly close: "It has been a pleasure meeting you John. I look forward to seeing you on Friday at 11:00am."
Q: What happens before the phone call?
A: Your practice website can be your primary source of new patient leads. But is your website encouraging prospective patients to choose you?
Learn how to make your website stand out from the crowd by reading this blog from our archives.