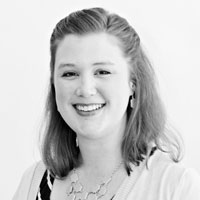 The fun, ambitious team at Perfect Patients brings the company to life. In this week's Digital Marketing Minute, we're spotlighting Katie Noel, one of our expert Digital Marketing Specialists.
Get to know a little about Katie…
What led you to Perfect Patients?
I previously worked as a chiropractic assistant, and our practice had a Perfect Patients website. I've always had an interest in empowering business owners, and when the opportunity came to join the Perfect Patients team, I saw it as a beautiful way to combine my passion for supporting business owners with my passion for holistic health. I've now come full circle as I am the dedicated Digital Marketing Specialist for my old boss!
What keeps you busy outside of work? 
My family!! We have 4 young sons, whom we homeschool. They keep me busy with how often they eat! I'm already bracing myself for when we have 4 teenaged boys in our house. We weave learning into our daily routine, so I take advantage of the captive audience I have during snack times for reading aloud.
Where is your favorite place to travel? 
We lived in Germany for 3 years and I completely fell in love with Europe. We never made it to Ireland or Scotland while we lived there, so they are next on my bucket list!
What is your favorite thing about working at Perfect Patients? 
Do I have to pick just one?! Our team is really what makes this an amazing place to work. I am constantly amazed at the level of excellence and dedication within our organization. I don't think our clients know how many people are involved and truly invested in their digital marketing success. It's really an honor to work with this team.
List five adjectives that describe your personality.
Loyal, caring, encouraging, thoughtful, and diligent.
Want to "meet" other passionate members of our team? Click here.