There are many things that distinguish your Perfect Patients website service from a discount website product provider. One of the most important is the integration between your website and your patient email contact list.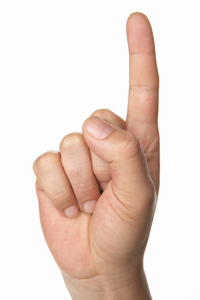 However, without regularly adding the email addresses of new patients to your website, we're unable to deliver some of the most popular features of our website service. Such as…
Patient education :: The first-of-the-month eNewsletter and exclusive interactive E-Learning curriculum deepen patient understanding, improve retention and prompt new patient referrals.
Birthday greetings :: A thoughtful reminder from your practice, arriving on a day that patients are most likely to think about their health, stimulating reactivations.
Improved Google ranking :: When current patients visit your website from the various invitations we email them on your behalf, it improves your site traffic, time-on-page and other metrics that Google finds favorable.
Has your front desk team been adding new patients to your website? If you want to get the most value from your website investment, rigorously adding patients to your website is the first place to start. When you and your team do this one thing, we can do our thing: helping you get and keep more new patients.
(There's an exciting new feature we've added for new patients added to your website! Read more about it here.)