As a website service provider, it can be tempting to sign up anyone and everyone who knocks on the door. It's not easy to turn down business.
But is all business, good business?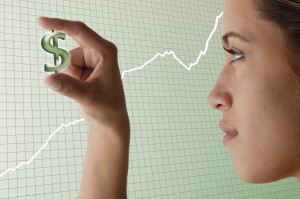 For a relationship to be successful, it must be mutually beneficial. In the Internet marketing world, sometimes the only benefitting party is the one selling the services. For this reason, many chiropractors go from one company to the next only to find that their website is still failing.
Here's the distinguishing factor: The goal of your service provider should be to work with you, not for you.
In this article, we'll outline the main reasons we may turn down a client. You can then turn these reasons into questions to ask your prospective website provider before signing a contract.

Three Reasons We May Turn Down a Client
Our goal is to establish long-term relationships. So when considering a new chiropractic client, we want to ensure that we're a good fit for each other. This means we may turn down a prospective client (or in certain cases, delay the relationship). Here are the three main reasons why:
1. SEO issues: Dubious SEO practices used by previous web marketing providers can cause a host of problems. These questionable tactics have led many websites down a slippery slope. For instance, suspicious backlinks often result in ranking penalties by Google. If this is the case, we would recommend a "backlink pruning" service to clean up your domain name first. This occurs more and more frequently, as many chiropractic websites that have been online for several years have been exposed to some bad online neighborhoods.
2. Not focused on chiropractic: For us to be a good fit, chiropractic should be the core service of a prospective client's practice. While we do work with multi-disciplinary practices, chiropractic must be at least 50 percent of what they do (it is common for us to have clients who also offer services like massage therapy, acupuncture, nutrition, etc., but chiropractic is their bread and butter). Chiropractic is what we know. And knowing the industry helps to ensure our clients' success.
3. Unrealistic expectations: When it comes to service performance, search engine rankings, and new patient goals, it's critical that we're on the same page. After all, we work with our clients, not for them. To establish appropriate expectations, we take a consultative approach to the sales process. The last thing we want is to sign on a new client only to have them cancel a few months later. That sometimes requires difficult conversations. Long gone are the days when making a few tweaks to a website causes it to soar to position one.

We Look For Partners, Not Just Clients
If a prospective client simply wants to throw money at us, their website will never be optimized for success. We often observe that some clients treat their website like a "new patient jukebox." Such relationships lead to missed opportunities. It's like a chiropractic patient who comes in thinking that they don't need to change their lifestyle, and that the chiropractor will fix them with little effort on the patient's part. As you know, that's not how it works.
To optimize a client's website, it takes collaboration. We must know what they do, how they do it, and the passion behind why they do it.
But to ensure ongoing success, it doesn't stop there. We ask clients to do just one thing: Use our New Patient Tracker. This proprietary technology allows clients to add each new patient as a subscriber to their website. With this, we can see what is and isn't working. Without it, we're flying blind – clueless about what channels produce new patients, what new patients are doing on their site, and a host of other important metrics.
Just as a practitioner has to do certain things to equip their accountant and bookkeeper to do their taxes, there are some simple things a practitioner must do to get the most from their digital media investment. With this mentality, both parties win.
Our number-one goal is to see our client websites produce new patients. After all, when our clients succeed, we succeed.