Facebook has over 1.6 billion daily active users around the world spending a great deal of time checking their news feeds and updating statuses. Add in other social media platforms like Instagram, Twitter, and YouTube, and you'll find that social media users worldwide are spending an average of 136 minutes per day on social media.
Beginning a social media routine can seem overwhelming, but these post ideas can point you in the right direction. Use these social media posts today to give your Facebook (or Instagram or Twitter) profile an update. In doing so, you'll encourage followers to engage with your practice both online and offline.
Looking for more help with your social media? Book a discovery call to learn how Perfect Patients makes posting to social media so much easier.
Please note: In this post, we've included many graphics that you can share on your own Facebook page. To save the images, simply right click, select "Save image as," and save to your computer. You can then upload to your Facebook page.
We have hundreds more of these posts available on our Get Social Platform.
#1. ASK A QUESTION
People enjoy talking about themselves and engaging in conversations on social media. Pose a question to your Facebook followers along with an eye-catching graphic. Then ask them to "like," comment, or share your post.
Posts like the examples below encourage people to contribute to the conversation on a personal level. By ending the post with a question, you're encouraging visitors to engage with you and others on your Facebook page:
Text:
Have a favorite salmon recipe? Share it in the comments below!
Graphic: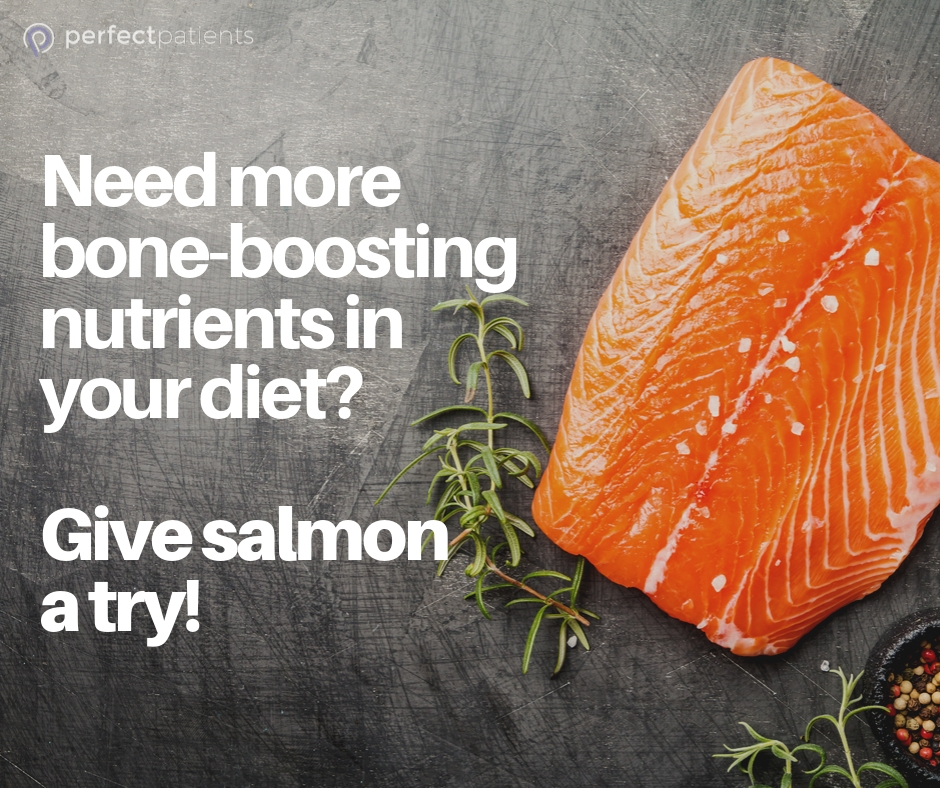 Text:
Share your health goals below to hold yourself accountable!
Graphic: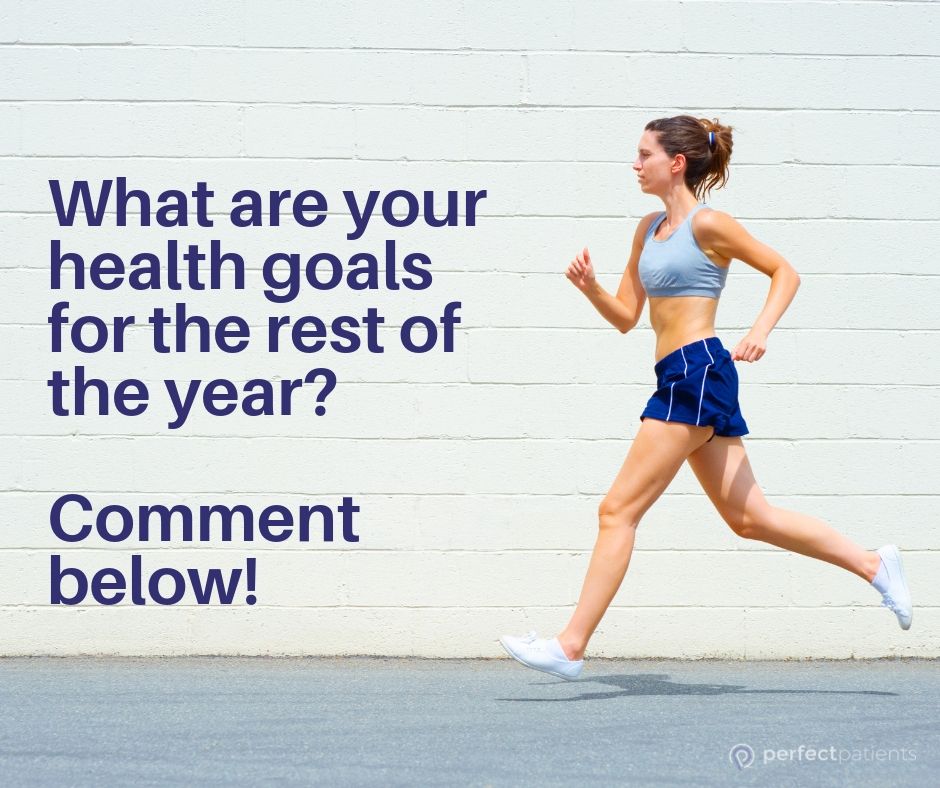 Text: What is your favorite outdoor activity? The doctor's is hiking. Comment yours below!
Graphic: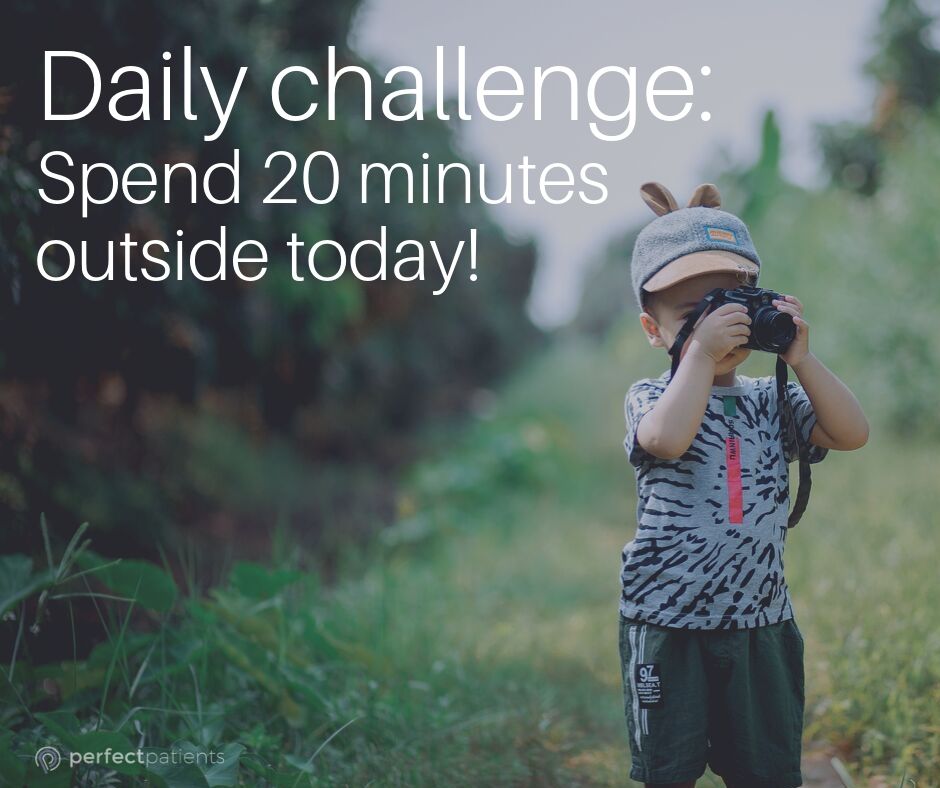 Text: What are your favorite veggie-packed recipes? Share them below so we can all enjoy!
Graphic: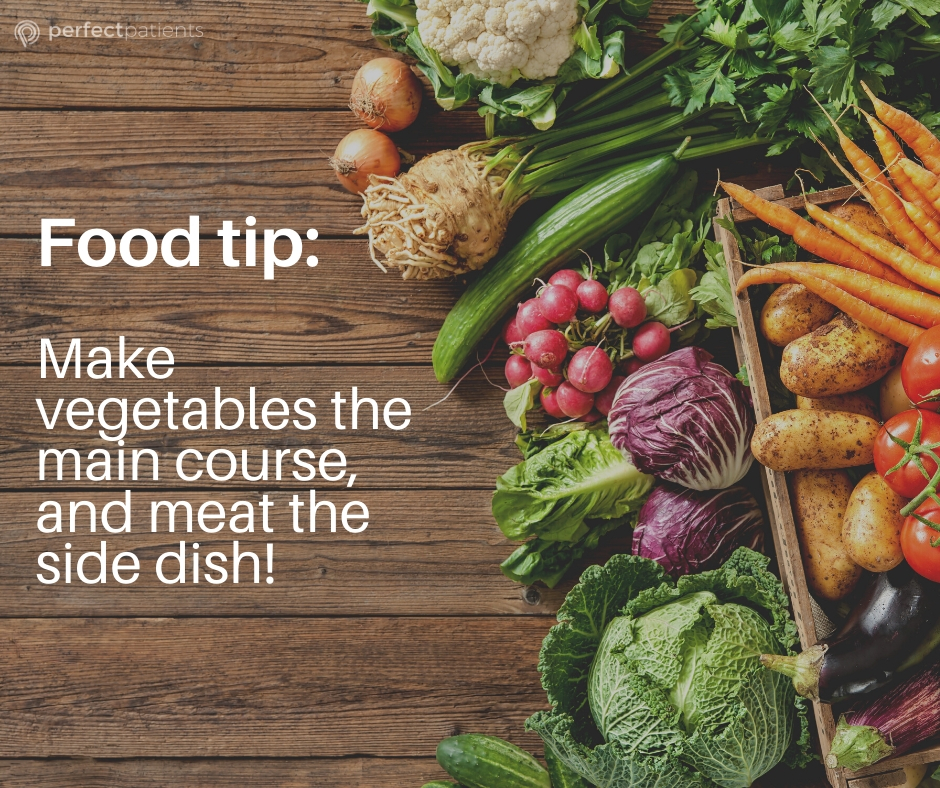 #2. OFFER AN INTERESTING STATISTIC OR TIP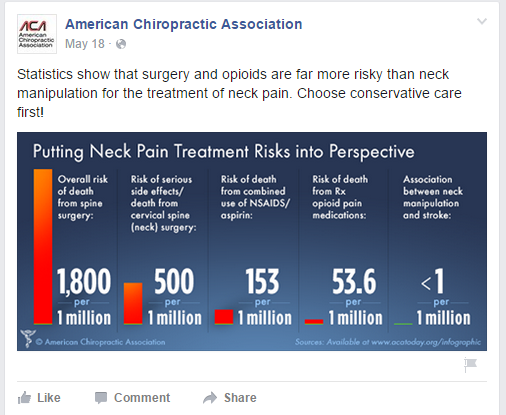 After uncovering a story, fact, or video you believe your patients and community might find interesting, share it on your Facebook page. Be sure that the information does not contain too much jargon. Instead, make sure it focuses on the typical person who is, or may be, interested in chiropractic care.
Not only will patients find the information helpful or amusing, it might even encourage them to book an appointment!
For instance, this post by the American Chiropractic Association speaks to someone who might be considering treatment for neck pain, but has been too afraid to try chiropractic care.
Here are a few more examples you can share on your own page:
Text: The American College of Physicians recommends first using non-drug treatments, such as spinal manipulation (a centerpiece of chiropractic care), for acute and chronic low back pain. If low back pain is getting you down, schedule an appointment today! (Source: https://www.acatoday.org/News-Publications/Newsroom/Key-Facts)
Graphic: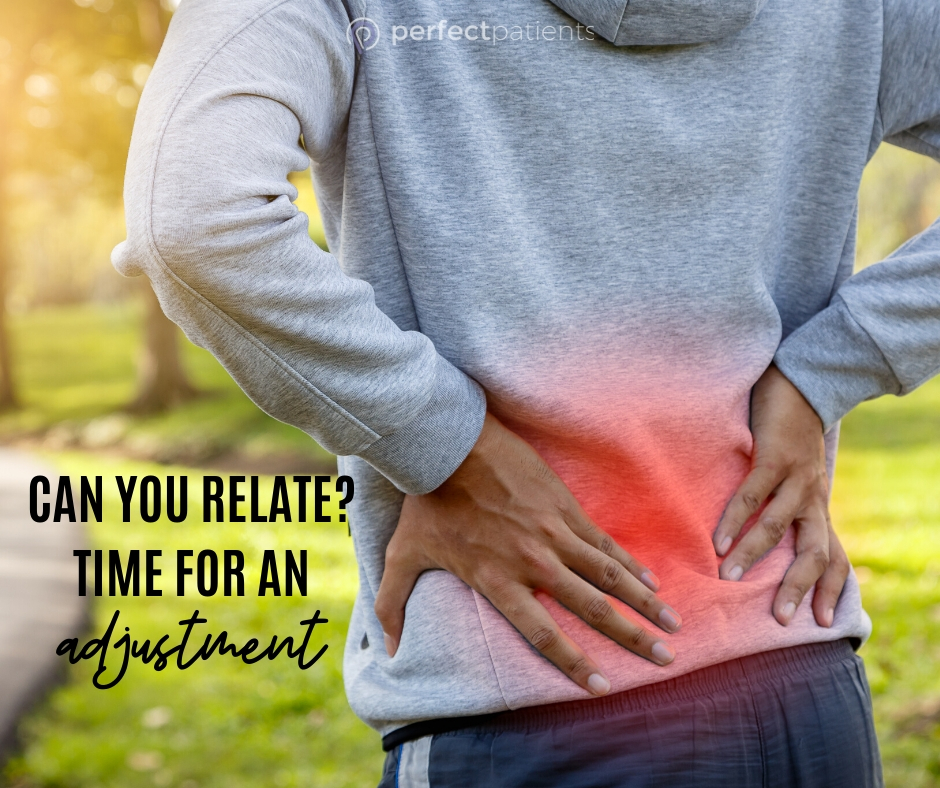 Text: Eye strain is all too common these days. If you work on a computer during the day, remember to give your eyes a break.
Graphic: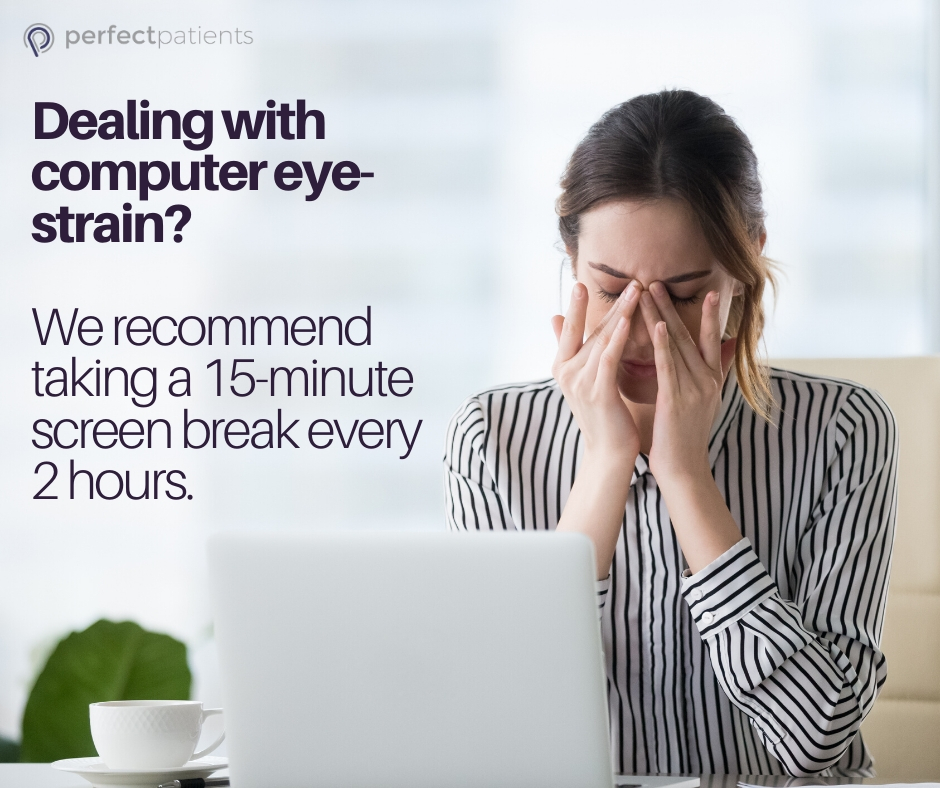 #3: POST AN INSPIRATIONAL OR FUNNY MESSAGE
Whether it's on a business page or on one of your friend's pages, you've probably seen many motivational messages posted on social media. For many people, it's difficult to scroll past an inspirational message in their news feed and not click the "like" button.
That's why posts like these can stimulate engagement on your Facebook page:
Text: Make someone's day by telling them what makes them beautiful. #MotivationMonday #bekind
Graphic: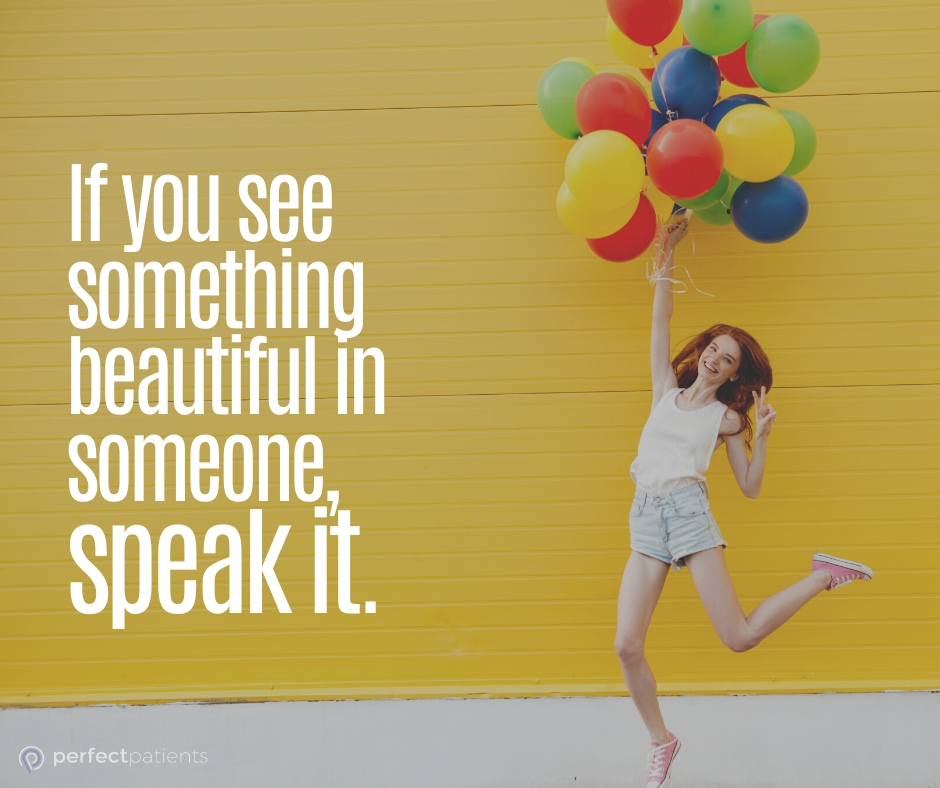 Text: You are so much stronger than you think! #MondayMotivation #strong
Graphic: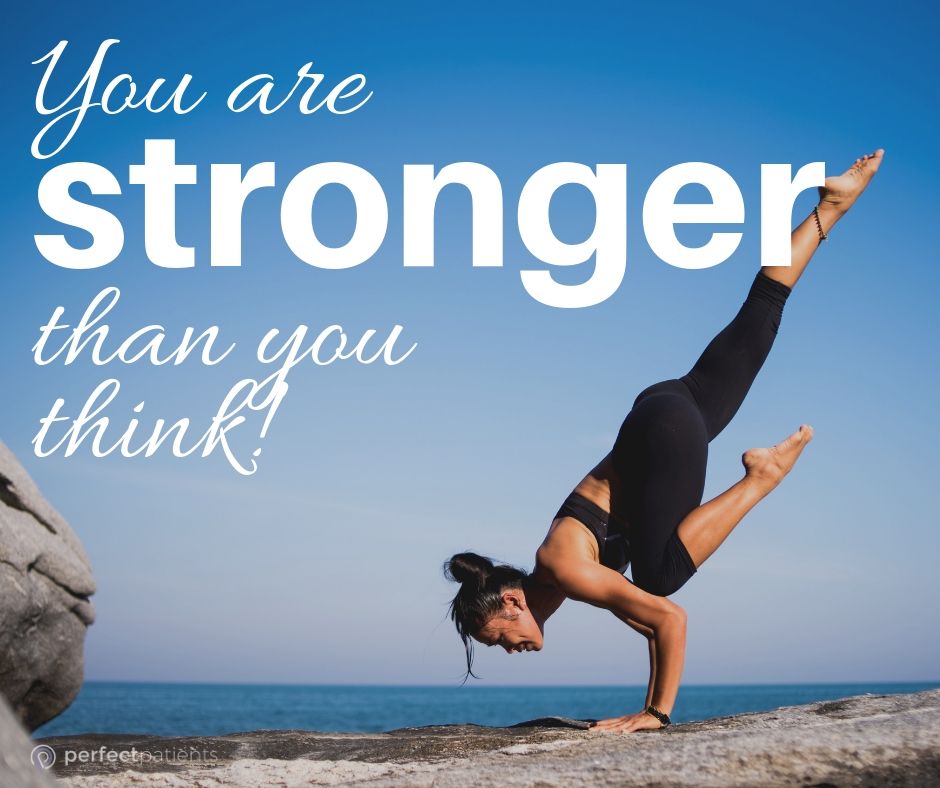 Text: Experience chiropractic and experience LIFE. #chiropractic
Graphic: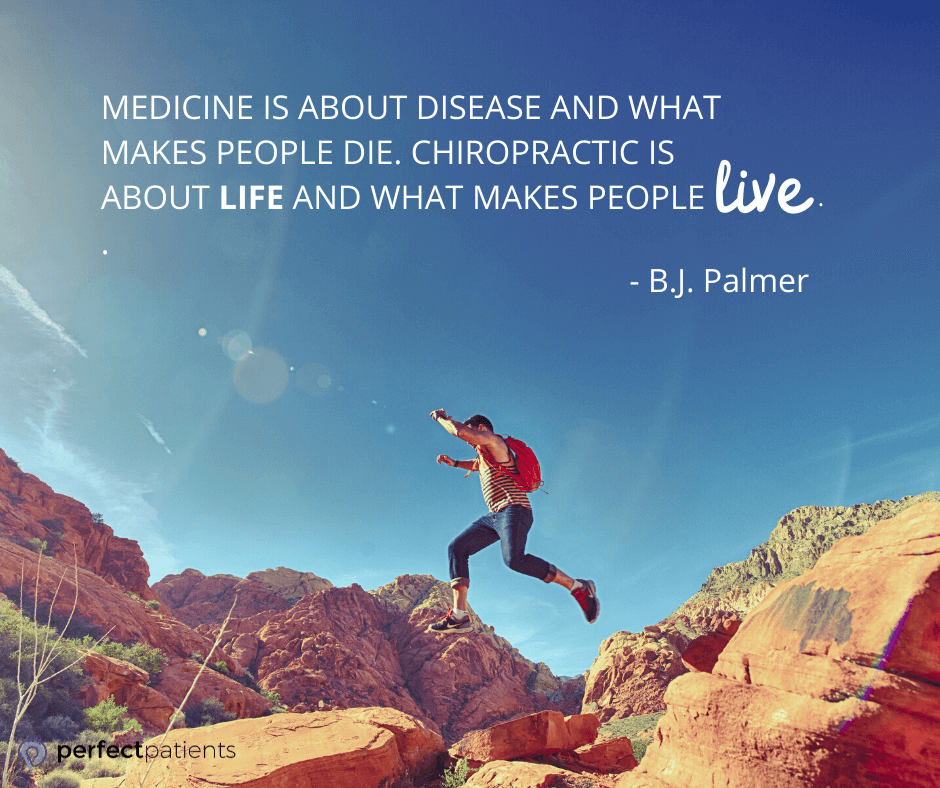 Text: A little progress each day adds up to big results. #Motivation
Graphic: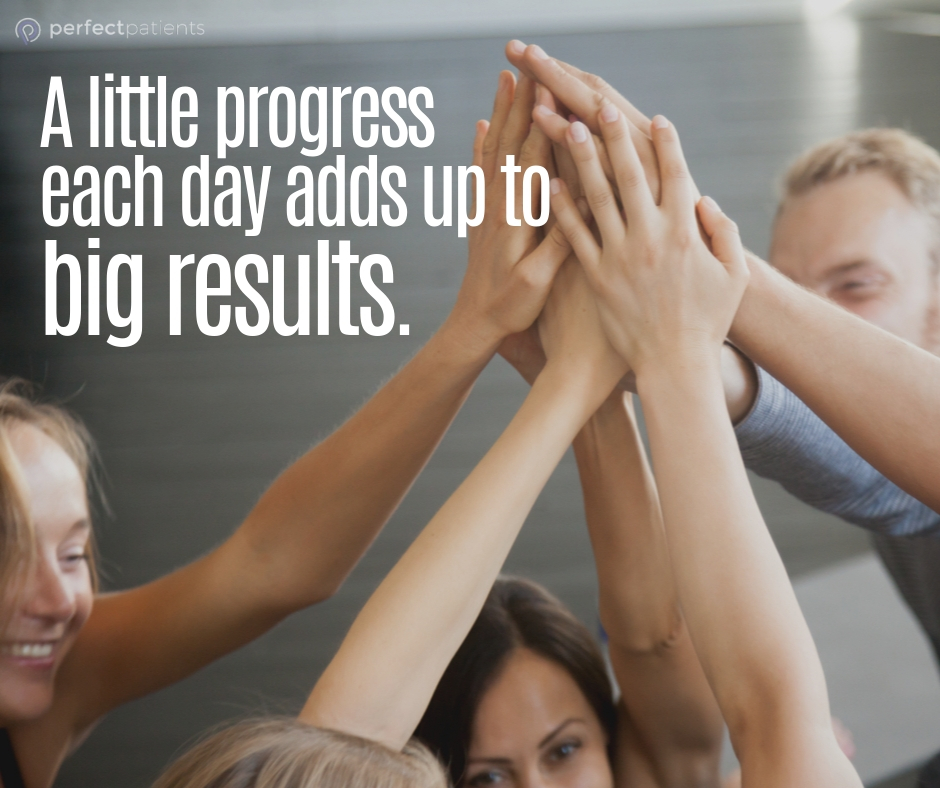 The same is true of humorous posts. Post something that will make your patients smile like the examples below.
Text: The first five days after the weekend can be "ruff." Don't worry, you'll make it through. Share if you agree! #MondayMotivation
Graphic: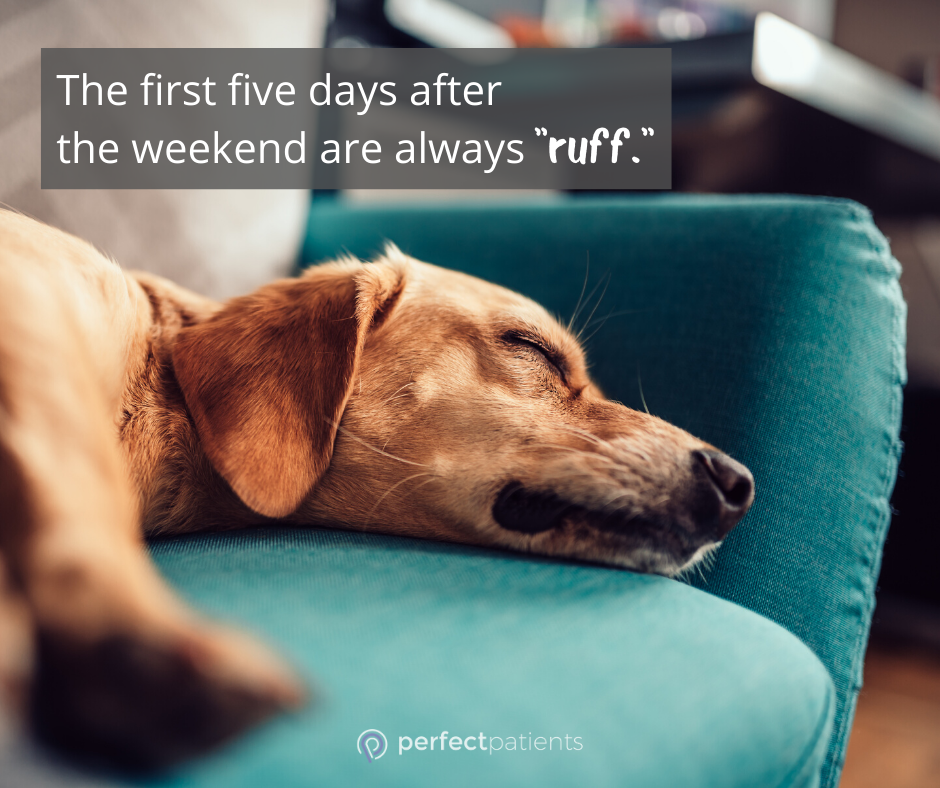 Text: Are you standing this tall today? If not, give us a call… quick! #chiropractic
Graphic: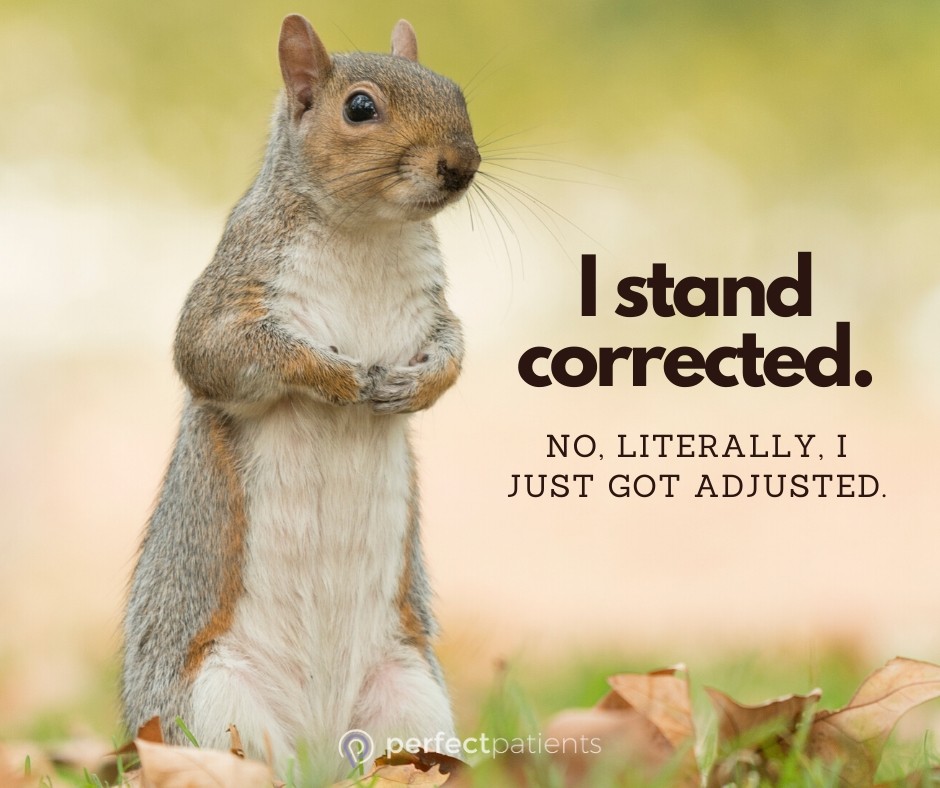 #4: Be Yourself
Social media is a place where businesses can have a little fun, so let the personality of your practice shine through. And don't be afraid to put yourself out there. Share photos taken in your office of day-to-day happenings or post a video answering frequently asked questions.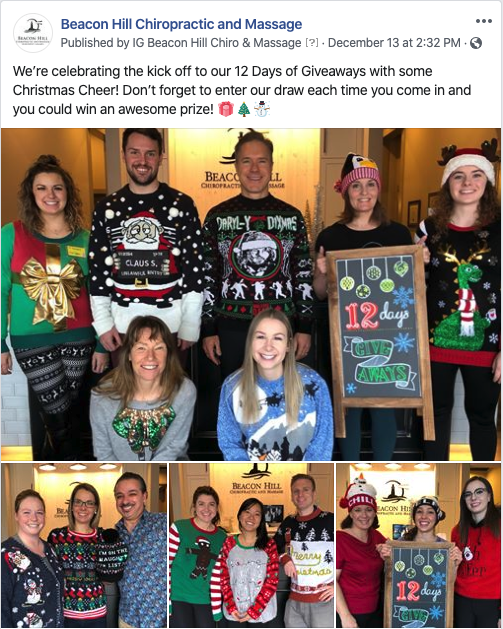 For example, the staff at Beacon Hill Chiropractic and Massage in Calgary showed off their holiday spirit in a post announcing their holiday giveaway:
This post got significantly more likes than the average post because it caught their followers' attention as they were scrolling through their news feed.
According to Buzzsumo, "video posts get at least 59% more engagement than other post types." They go on to explain, "If you are overwhelmed by the thought of creating video for Facebook, it's good to remember that engagement is the goal, not necessarily quantity." So try to create a couple of quality videos that you think your patients would enjoy each month.
Here are some topic ideas to help you get the ball rolling:
Demonstrate stretches to alleviate back pain
Introduce a new employee/practitioner
Share your thoughts on a hot topic
Announce a special promotion
Do a live video at an event you're sponsoring/hosting
Announce winners of a giveaway
The doctors at PWC Chiropractic in Crystal Lake, IL are a great example of how to post engaging content on Facebook. They often do live Facebook videos on hot topics to educate and engage their followers.
This live video on "kicking the sick" that was prompted by a conversation Dr. Matt had with a patient reached over 1,200 people and got 120 engagements.
So don't be afraid to put yourself on camera and talk to your social media followers just like you'd talk to the patients in your office.
Facebook Posts to Avoid
It's certainly important to know what to post. But just as important is understanding what not to post. For example, you'll want to avoid:
Controversial or divisive content: While it might be tempting to comment on controversies, you risk isolating a significant portion of your patient base.
Posts that boast: While it's great to showcase your achievements, you want to be tactful in your approach. The last thing you want is to come off as arrogant.
Giving too much information: Avoid TMI when it comes to specific bodily functions. Ask yourself, "how can I get my point across without going overboard?"
Posts that reveal patient information: When posting photos or information about a patient, be careful not to reveal personal health information. (And always make sure you have a patient's consent before posting their photo.)
Use Facebook to Grow Your Practice
By keeping your Facebook followers active, you'll keep your practice top-of-mind. And keeping your existing patients engaged means more repeat appointments and more referrals.
Download The Chiropractor's Guide to Facebook
Learn to use Facebook as a powerful tool to communicate with existing patients and engage prospective new patients. From setting up your business page to running successful contests to getting new patients from Facebook ads, this newly updated eBook has it all!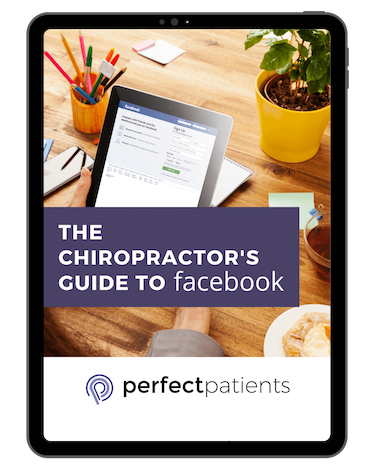 RELATED ARTICLES: