Expanding your online presence is more than just driving anyone warmer than room temperature with a spine. Sure, website metrics are important. But the best way to grow your practice isn't through arbitrarily high volumes of web traffic. Your goal should be to draw in engaged visitors who are primed and ready to convert into new patients.
When it comes to your website traffic, quality trumps quantity. After all, which is better: 100 visitors that resulted in three new patients? Or, 10 website visitors that converted into four new patients?
One way to attract quality traffic to your website is through health and chiropractic directories. Many of these directory sites offer free "basic" listings that will put your site in front of prospective patients who are actively seeking a chiropractor in their area. Directories have become increasingly important, as more and more directly listings trump a doctor's website listing in search results!
---
Chiropractic Directory Listings
If you belong to a local or national chiropractic association, check to see if your practice is listed on their website. You can also look into any societies or organizations relating to your chiropractor college that may have online directories. In addition, consider these chiropractic-specific directories:
Spineuniverse.com
Go to www.spineuniverse.com
At the top of the page click on the "Sign Up Now" link.
Click on the "I am a healthcare professional" button.
Complete the Provider Registration and click "Create New Account."
Choosenatural.com
A practice listing is automatically included with your Perfect Patients website.
Chirodirectory.com
Claim or update your listing by going here and following the prompts:
---
Health Directory Listings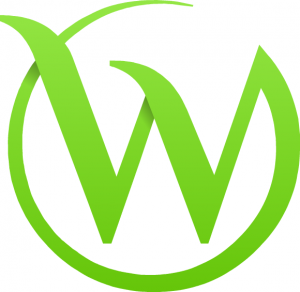 In addition to getting listed on chiropractic-specific online directories, you can also branch out to general health and wellness websites. Most of these directories offer free listings that can drive targeted traffic to your practice website.
Wellness.com
Go to wellness.com
Click on "Get Listed Now" and walk through the process.
Healthlinks.net
Go to healthlinks.net
Click on "Submit Your Site" and follow the directions.
---
Local Directory Listings
Once you've listed your website on all the health-specific directories, you should then move onto those that are specific to your geographical area. To locate the best directories for your chiropractic practice, perform the following searches in Google and jot down any relevant websites appearing on the first two pages of results:
[Local Area] [State] Chiropractors, e.g. "Northbrook IL Chiropractors" (Northbrook is a suburb of Chicago)
[Wider Area] [State] Chiropractors, e.g. "Chicago IL Chiropractors"
[Local Area] [State] Business Directory, e.g. "Northbrook IL Business Directory"
[Wider Area] [State] Business Directory, e.g. "Chicago IL Business Directory"
To keep track of all the listings you discover, you might put the links to each site you find in a Word document or Excel spreadsheet. Once you've compiled your list, simply initiate the process to get listed!
Ready to Kick Start your Online Marketing Campaigns?
At Perfect Patients, we take care of all your chiropractic SEO directory listings and more! Browse our three website service plans to learn how an integrated online marketing solution can help you achieve your new patient goals.