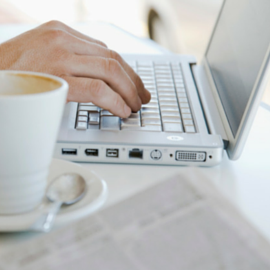 Google continues to refine its search algorithm in an attempt to deliver the most relevant results to its customers. Such measures force you to refine your methods when attracting prospective patients from the platform.
Over the years, search algorithms have left many webmasters in SEO peril. It started with penalizing keyword abuse, where website owners would stuff keywords throughout a page in an effort to rank for those keywords. Then on to shifty link building tactics, where website owners paid for links and spammed other sites.
Finally, it led to increased importance of unique, quality content. In fact, there's been multiple algorithm updates addressing this issue.
Unique, professionally-written webpages are important. But the initial content published on your site isn't always enough. Google likes to see regularly updated websites with fresh, high-quality content.
Hence, the importance of blogging and other website updates. While this is included for Perfect Patients Premium clients, writing your own content helps rev the needle.
Whether it's announcing an upcoming event or spotlighting a new staff member, blogging is an excellent way to improve your SEO and give patients something to engage with.
Want to learn more about the latest digital marketing trends? Subscribe to our blog.