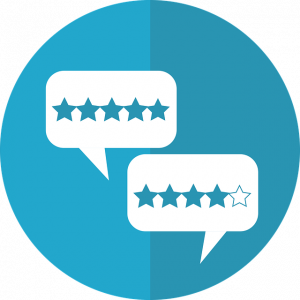 Getting a 1-star review on Google can be painful. It can feel like a personal attack. And, more importantly, it's a dent on your online reputation – which is a critical conversion factor.
So… what should you do when you get that dreaded negative review? If you're a Premium Perfect Patients client, we will happily help you with a response.
If not, your first step is to ensure the review is legitimate. If it's not, you can petition Google to get it removed.
Basically, Google classifies a legitimate reviewer as anyone who has experience with a business location – unless they use abusive language or have a conflict of interest (competitor, former employee, etc.). Follow this process to plead your case.
Now, even if you believe the review to be fake, there's no guarantee Google will remove it. In this case, it's important to respond to the review (or any review, for that matter).
Write a thoughtful, unemotional response that acknowledges the patient's concerns. Then develop a strategy that encourages positive reviews to make that occasional 1-star review an outlier. Not sure how this works? Learn about our 5-Star Reputation Management service, which is included with our Premium plan.
Remember, these days your digital reputation is just as important as your real-world reputation. So keep tabs on your online reviews and take appropriate action.