Consumers have become increasingly reliant on review sites, trusting the opinions of digital strangers as much as they trust a personal recommendation. This is especially true for health care providers.
Google is the largest asset (or liability) for your online reputation. Why? Consider what a typical patient might do when searching for a new chiropractor:
Joe asks his co-workers if they have a chiropractor they could recommend and comes up empty-handed.
Joe turns to the Internet, typing "chiropractor in des moines, ia" in Google.
Looking at the Google Maps results, Joe narrows down three chiropractors nearest to him. The first practice has 12 reviews with a 2.5 star rating; the second practice has 1 review with a 4.0 star rating; and the third practice has 35 reviews with a 4.5 star rating.
Joe calls the practice with the most reviews and highest rating.
So how do you build a portfolio of positive Google patient reviews? Be sure to tread carefully.

What Not to Do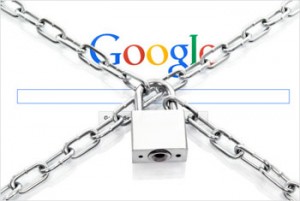 When it comes to building your reputation through Google, you first must know what not to do. Your online reputation should naturally represent your practice. Meaning, your Google profile should consist of authentic patient feedback that is given freely and willingly.
In addition to certain ethical implications, there are a number of practices Google, Yelp, Health Grades, and other review sites frown upon. While tempting, the following tactics can in fact harm your online reputation:
1. Don't set up an office computer station
Some practices will set up an office "review station" where patients can leave feedback on the way out the door. While this might seem reasonable, if Google sees there is a flood of reviews coming from one location they will assume the feedback is artificial. You run the risk of not getting your reviews published, or worse, having your account terminated.
2. Don't encourage anyone and everyone to leave review
Having friends, family, or staff members leave reviews is a direct violation of Google policy. Reviews must come only from your patients. Some Internet marketers will post reviews on behalf of their clients. However, Google affirms, "If a business accepts paper comment cards it might be tempting to collect them and 'digitize' them by posting the reviews on Google. We ask that all reviews come from first hand experience and do not allow posting reviews on behalf of others."
3. Don't solicit reviews with prizes or contests
Patient reviews should not be incentivized with any form of monetary reward. While it may linger more in the gray area of review solicitation, Google assumes prizes or contests as forced: "Do not offer or accept money or product to write positive reviews about a business, or to write negative reviews about a competitor."

What to Do
Use a review automation tool
One way to stay in Google's good graces is to use a platform designed to get new patient reviews automatically. These applications send emails and texts to your patients requesting a review, all within google's terms of service. They also provide google-approved ways for you to respond to reviews and publish them to your website.
Perfect Patients offers review automation through its Get Reviews service. It's an all-in-one dashboard where you can email and two-way text your patients review requests. No more going to multiple sites to check and respond to your reviews. The major review services are there for you to manage in your Perfect Patients dashboard.
Email and survey your new patients
Email marketing is a great way to gain a natural flow of Google reviews. One strategy is to send out a new patient survey that welcomes your new patient and directs them to an online survey. Not only does this provide valuable internal information, it's a way to encourage online feedback.
The Perfect Patients New Patient Survey is an innovation that does just that. By adding a new patient as a subscriber to your website, a welcome email and survey will automatically be sent to the patient. Using innovative survey technology, patients will click on an emoticon that best describes their experience and then have the opportunity to leave a short review. Based on their feedback, the technology will encourage happy patients to post their experience to review sites like Google and Yelp.

Use multiple digital marketing tools
In addition to new patient surveys, keep your patients engaged through other chiropractic marketing initiatives. Being active on social media keeps your practice top of mind. Monthly newsletters provide ongoing education. Blogging regularly keeps patients coming back to your website.
As your online marketing hub, your website should have a clickable icon that leads to your Google profile. By clicking this icon, patients can visit your profile and leave a review. Keeping your patients engaged is the best way to build an online reputation that improves retention, boosts referrals, and delivers more new patients.
Find Chiropractic Digital Marketing Assistance
Chances are, if you're reading this article, you're hoping to help as many patients as possible. Let us know how we can help you connect more people with chiropractic care. Contact us with your digital marketing concerns today.