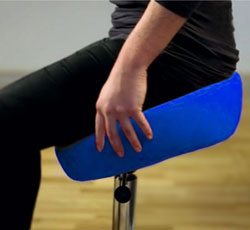 I received a voice message this morning from a chiropractor in a major eastern city. "Hey Bill, I'm getting ready to import a really cool chair into the United States that I think chiropractic patients are going to love. Do you have any advice about how I can get the word out?"
I get this sort of call almost once a month. Sometimes it's a book. Or a poster. This time it was a chair. Frankly, an expensive chair.
Before I returned his call, I did a Google search to learn more about the doctor. I entered his name and the city his practice is located in and hit the return key.
That's odd. The top listing was a directory site. As was the second. And third. In fact, the entire first page of Google results was a collection of directories and impersonal listings containing little more than his address and phone number.
Does he even have a website I wondered? For someone about to embark on a major marketing initiative, this wasn't a good sign.
Turns out he did have a practice website. But it was listed on page two. In a position, that people who study such things, say receives about 1.1% of clicks. Yikes!
I immediately wondered which chiropractic website provider was unable to get their client onto page one when the searcher entered the actual doctor's name and city name? Much like a referred patient might do.
Turns out, it was a homemade site the doctor had created himself. On GoDaddy.
Further real world proof that you pretty much get what you pay for. I'm sure it seems like a bargain. Sadly, it probably affirms his belief that "websites don't work."
The point?
It used to be that simply having a website was enough. That is no longer true. There's no way you can deliver quality chiropractic care and attend to your website, make blog posts and tweak your SEO and do it well. And that assumes you have the time to follow the industry, read the reports and study the Google tea leaves so you know what to do.
When you're ready to get the full potential from a website investment, upgrade to the Perfect Patients website service. It costs more. Because it's worth more.