As the professional practice website industry has matured over the years, several distinctions have emerged. The first, and probably the most significant is the distinction we observed back in 2006. And that was the difference between a website product and a website service.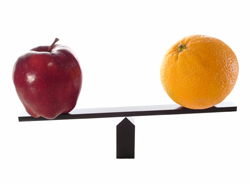 Product: Think of a website product as a "thing." It's conceived, coded, published and you're done. Like an ad. Or an electronic billboard. Although there are hundreds of chiropractic websites that are static, sit-there-doing-nothing products, they rarely gets Google's attention. After all, if Google doesn't index your site favorably, what's the point?
Service: You might have a lawn service or a billing service or a cleaning service or a laundry service. Outsourcing these vital services make sense, because while you could easily do them yourself, your time is far more valuable when focused elsewhere. That's the niche Perfect Patients has chosen to serve with…
State-of-the-art SEO – Perfect Patients has an entire department devoted to this ever-changing technology. Yes, reverse engineering Google and making sure your site measures up is a full time job!
Weekly homepage updates – We give reasons for your patients (and Google) to return to your site again and again by making changes to your home page each week. These updates tell Google that you're engaged and serving your audience.
Business class email – Email has become an essential communication medium these days. Not only for patients, but for prospective patients. Rock solid email (and webmail when you're traveling) keep you in touch.
Monthly patient newsletters – The monthly newsletter that we send on your behalf keeps active and inactive patients engaged. Just the email showing up in their inbox is a powerful reminder that you care. Plus, we include a printed version for the front desk or to snail mail to patients without an email address.
Unlimited support – We're here to serve. As your dedicated Account Manager I am here to update your site, offer suggestions and help you get the most from your online presence. Your success is my primary goal.
All this bundled in a simple monthly subscription!