For the last four years we've taken the vital signs of our website service clients by asking five simple questions. It helps us uncover what clients like (and dislike) about our service, plus new features to add.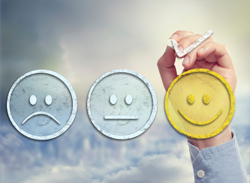 Last month's survey was especially gratifying. All metrics, including Account Manager satisfaction, number of new patients produced (up 26.8%) and overall satisfaction with our service are improved over our 2012 survey results.
Plus, the new features you told us you wanted in previous surveys have all been delivered on our new platform including; a blog, better SEO, better social media integration, and more user-friendly content management console, etc.
Thank you for participating.
Congratulations to the winners of the five $100 Amazon gift cards selected randomly from the hundreds of survey participants:
Dr. Ross Funnell (Rockingham, Western Australia)
Dr. David Dolberg (Springfield, Virginia)
Dr. Kerry Woods (Whittier, California)
Ms. Karen Bloom (Syracuse, New York)
Dr. Deann Lanahan (Cincinnati, Ohio)