When it comes to online marketing, you're never "finished." Your website must constantly be cared for to maintain its new-patient-pulling power.
Below you'll learn about the service required – before and after launch – to ensure an effective, patient-producing chiropractic website.

What Happens Before Launch
The online space is competitive, making it important that your website stands out from the crowd. Even if you hire a chiropractic website provider, this requires some level of involvement on your part. Additionally, it requires two things of your provider:
They work with you to customize your website for your practice
They have an efficient production process that is responsive to your needs
Among other things, here are some important details your chiropractic website provider should collaborate with you on:
Branding: Branding is one of the most important factors in marketing. Your logo, signage, marketing materials, and your website should have a similar look and feel. It's important that your provider works with you to maintain your brand image.
Imagery: You might have over a dozen competitors in your area. Which means, prospective patients have many chiropractic websites to compare. Make your website stand out by including custom, professional photography.
Content: What's the number-one factor that converts website visitors into new patients? Your content. Your content is an asset that allows you to tell prospective patients who you are. Your provider should interview you before writing your content and your content should answer the question, "Is this the chiropractor for me?"
Ultimately, your provider should work with you to build a website that you are actually excited to show both current and prospective patients.
What Happens After Launch
Your website may be "live," but it is never "finished." A patient-producing chiropractic website requires a post-launch strategy to keep your website up-to-date and ranking well.
For instance, outdated content can spark a host of issues. Here are a few practice changes that would require a website update:
New office staff
New address or phone number
Changes in office hours
Changes to your services
These are small details that can make a big impact. After all, if a prospective patient can't get a hold of you, they can't schedule an appointment. If they show up at a vacant office, you just lost the appointment (maybe for good).
Contact details and staff changes aren't the only things that should be updated on your site. Maybe you have an annual event to showcase. Or you just introduced a new service. Or you are supporting a new charity that you would like to announce.
Sharing new developments in your practice will keep your website fresh and show patients you are active in the community.
It's also important to partner with a chiropractic website service that specializes in SEO and stays current on SEO best practices to ensure your site performs as well as it can in the search engines.
Types of Chiropractic Website Companies
Choosing someone to build your website is a process in itself. And it's not a decision to be taken lightly. The type of company you hire will likely determine whether your website will or will not produce new patients. Or even whether it will effectively serve your current patients.
There are a few different types of chiropractic website providers. We lump them into three categories:
Local designer: Most chiropractors go this route, as local designers are typically referred or found in a local Google search. The problem with local designers is they typically serve all types of industries. And if they don't have experience designing websites that appeal to chiropractic patients, your site will likely miss the mark – regardless of how flashy and artistic it looks.
Product designer: Much like local designers, product designers offer a templated design approach. You might call them a "discount provider," as ongoing maintenance isn't a priority. A major con of product designers is that website updates and ongoing marketing efforts get put on the back burner. Or they never happen at all.
Service providers: Offering an integrated marketing solution, service providers not only specialize in the chiropractic field, they design patient-generating websites and provide the long-term support required to achieve your new patient goals. Rather than following a "set-it-and-forget-it" strategy, service providers take a full-circle approach by converting new patients and educating them to improve retention and stimulate referrals.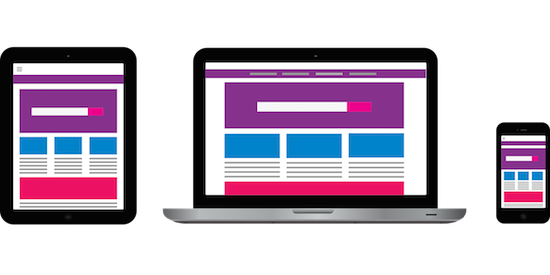 Should You DIY?
The final option is the do-it-yourself approach. It might be tempting to keep things in house. After all, you can build a "free" website that costs as little as $10 per month in hosting fees.
But, there's a problem.
A $10/mo. website rarely produces new patients.
While you could have gotten away with such a "deal" when there was little competition, Google's constantly changing algorithm, and the investment made by your competitors, requires ongoing website management.
Before the Internet, it was not uncommon for a chiropractor to invest over $1,000 a month for a yellow page ad. It made sense. It's where most people went to find a chiropractor. Today, however, they turn to Google.
If getting new patients is the primary goal of your website, you'll need great content, proper search engine optimization (SEO), and a design that converts digital visitors into real-life patients.
Before Selecting a Chiropractic Website Service
There are several questions you should ask before signing an agreement. Here are the top seven we recommend:
Who are you endorsed by?
Who will write the content for my website?
How will you handle my SEO?
How will you assure me page-one Google rankings?
What will you expect me to do before the website launches?
What will you do after my site goes live?
How will I know my website is working?