Are you a new graduate, just getting your chiropractic career off the ground?
Have you been in practice for years, and are finally ready to enter the digital space?
Either way, buying your first chiropractic website is a big decision.
There are countless reasons to invest in a practice website. To reactivate patients. To extend your branding. To support referrals.
To attract new patients.
Whatever your goals, doing it right begins with understanding the essentials.

Before Choosing a Chiropractic Website Provider
Identifying your "tribe" of ideal patients is essential for a successful marketing campaign. This will distinguish your practice from your competitors.
What are your specialties? Sports chiropractic? Massage therapy? Families? The attitudes and behaviors of patients can vary based on demographics, admitting complaints, and other factors.
The distance your patients are willing to commute is another thing to consider. If your office serves patients in just one city, you may have different website needs than if your office serves a radius of four different cities.
Your website is an online platform to sell yourself, and you'll need to craft a unique message and design to do so.
"By failing to prepare you are preparing to fail." – Benjamin Franklin
Your Chiropractic Website Design isn't For You
It's tempting to desire a website that you resonate with – content you enjoy reading, photography you find engaging, and a web design that matches your tastes.
But remember, your website isn't for you. It's for the patients you enjoy serving. Therefore, your website should be designed with the patient in mind.
Competition in the digital space is intense. And while it's critical to get into the game now, the early days can be especially challenging. A cookie-cutter design with cookie-cutter content won't do you any favors. Designing a website has nothing to do with what you desire, and everything to do with what your audience desires.
What's the number-one goal of your website? To tell prospective patients why they should choose you.
94 percent of people say that a website's design is the number-one factor in determining the credibility of a business.
Choosing a Domain Name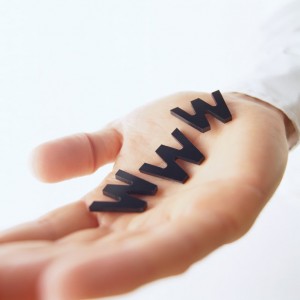 Regardless of who creates and manages your website, you'll first need a domain name. This is the address for which people find you on the Internet. It's much like the number you would use to dial someone's phone number.
To secure a domain, you'll need to find a domain name that isn't already being used by someone else. Or, you might be able to purchase the use of a domain from someone willing to sell it (although this can come at a premium price).
Remember, you don't own your domain name. You "rent" it for a fee. And if you don't renew it, someone else can easily snag it.
Here are some tips for choosing your domain name:
Make it pronounceable: Including hyphens, hard to pronounce words, or having a long domain name can be a problem. Many patients will find your website by clicking on a link. But your domain name should be pronounceable for two reasons: it'll appear more professional and it'll be easier for patients to remember. You want to be able to say it on the telephone, and the other person will know exactly what you mean.
Make it relevant: If possible, include a keyword in your domain that is relevant to your practice (i.e. BaltimoreChiropractor.com). Just be sure that it is as concise as possible and that it doesn't appear spammy (i.e. ChiropracticBaltimoreBestChiropractor.com).
Use a .com extension: While availability for .com domain extensions is more sparse, they are the most memorable (rather than using something like .net, .co. etc.). While this may change over time, for now .com extensions are what most people think of when typing a website address into their web browser.
Choosing a domain name is a decision that you'll have to live with for a long time, so make sure it is memorable and relevant to your practice. After all, your domain name is part of your "brand."
What is Hosting?
Once you have your domain name, the next step is to host it on a server. Without hosting, you essentially don't have a site.
A website is a compilation of computer files that can be requested over the Internet. In order to display those files, your domain name must be hosted somewhere.
A prospective website visitor will use your domain name to access your site. Website hosting is a separate service that secures a space on the Internet for your website files to reside. If your website files don't have a place to live, prospective patients will have no way of finding you.
Choosing a Chiropractic Website Provider
Once you've identified your target audience, and understand the fundamentals of getting started, you'll need to find a website provider. This isn't an easy decision. Much of it depends on your goals.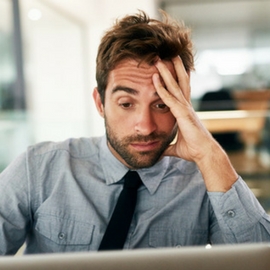 Your first option is to go the "free" route. Sign up with Wix, Weebly, or Squarespace (maybe you've seen their commercials), and be your own graphic designer. But this is like being your own attorney. Unless you've spent years designing chiropractic websites, a $10/month website won't produce new patients.
Your other option is to hire a website provider. Some providers offer a basic service. For example, a small local designer might design your website and then hand it over to you. Similarly, a discount provider might design your website, provide hosting for it, and offer a modest level of client support. Other providers offer a package of website design and marketing services for more aggressive new patient goals.
When searching for a provider, here are a few questions to ask yourself:
Are you looking for a product that you plan on maintaining and marketing yourself?
Are you looking to get more new patients or just have a digital business card that you can hand out to patients?
Are you looking to partner with a provider that keeps your website updated and markets it on your behalf?
Investing in your first website is a big decision. And the process of doing so largely determines whether it will or will not produce new patients.