When it comes to growing your online presence, there are several marketing outlets to consider. Website design, blogging, social media, paid advertising, etc. Some companies offer individualized services. Some chiropractors try to manage it all themselves. Others hire a company that takes an all-inclusive approach.
How do you know which path is right for you? First, you need to know what your options are.
Below are the top five types of chiropractic marketing providers you may encounter:

1. Website Designers
All your online marketing efforts feed back to your practice website. Without one, you don't have a digital presence. If you already have a site, you might have hired someone to build it for you. Website designers could be anyone from a local contractor to a large website provider. Pricing for chiropractic website design can vary.
Some designers charge per project, while others charge for initial development plus a monthly hosting fee.
2. SEO Consultants
To be found in Google, your site must be optimized for search engines. While it's ideal for search engine optimization (SEO) to be implemented from the onset, some chiropractors hire a consultant after their website is built. These consultants often do an initial site audit, then either make suggestions or perform the SEO on your behalf. SEO has transformed over the last several years due to more scrupulous search engine guidelines so it's important to hire an SEO company that keeps up.
Some consultants charge a monthly retainer, while others do project-based pricing or charge an hourly consulting fee.
3. Freelance Content Writers
One of the most important aspects of online chiropractic marketing is content. Your website content is what will encourage, or discourage, a patient from scheduling an appointment with you. Blogging is also a great way to establish yourself as a natural health authority. It can also improve your rankings in Google. Due to time constraints, many chiropractors will outsource their content to freelance writers.
You might pay a monthly retainer to a content service or a fee based on the word count of each page or article.
4. Social Media Services
An active social media presence helps improve patient retention and stimulate referrals. If you're limited on time, you might hire a social media service. Some companies post for you, while others provide you with the resources to manage your pages yourself.
Oftentimes you will pay an initial setup fee, plus a monthly retainer contingent on the number of posts per week.

5. PPC Agencies
If done right, pay-per-click (PPC) advertising can produce rapid results. PPC agencies often perform an initial audit and then manage your campaigns, such as AdWords, on retainer. Your monthly budget will largely depend on the level of competition in your area.
A common pricing model for PPC agencies is an initial setup fee, plus a monthly commission based on your advertising budget.
Using Multiple Providers
Outsourcing a third-party provider here and there may seem like a good idea. But it can cause a host of problems.
First of all, it puts you in the role of managing all the resources. Each consultant sees the world through their own lens. In reality, though, all the pieces must fit together. While each consultant is working their own separate agenda, you have to worry about creating synergy among them.
Furthermore, if the system fails, you'll be flooded with questions. Is the PPC agency running cost-effective campaigns? Has the SEO consultant optimized my site for Google? Are the content freelancers writing blogs that appeal to my ideal patients? Is social media even working? And on and on.
When synergy is lost, finger pointing begins. And then you're tasked with finding the weak link.
Why Not Just Do it Yourself?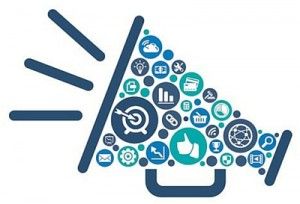 It might be tempting to keep things in house. The problem is it takes a comprehensive approach to launch an online marketing plan that actually produces results. To create the effect you're looking for (that is, getting new patients), you'd need to master each individual discipline – SEO, blogging, social media, etc. You'd then have to roll them all into a cohesive strategy.
This roadblock is very common in the PPC realm. The do-it-yourself chiropractor decides to run their own campaigns and the result is a high cost per click with little or no result.
Doing your own taxes used to be easy. So did building an online presence. There was a time when you could launch a basic, templated website and then simply wait for the website visitors to roll in. This might have worked ten years ago. But rising competition and increasing demands from search engines have made the DIY approach nearly impossible.
An Integrated Chiropractic Marketing Approach
Before you outsource these marketing components to third-party companies, or attempt to take them on yourself, check with your existing provider to see whether they offer an integrated solution.
An integrated solution puts all of your marketing efforts under one roof. It's more efficient, more effective, and it produces a much better outcome. And in addition to being much more convenient, it ensures that each initiative complements the other. For instance:
Your website is designed with conversion in mind
Your content is published with the proper SEO from the get-go
Your content is written with a consistent "voice"
Your practice website and social media profiles are linked
Your PPC ads are optimized with conversion-friendly landing pages
When you outsource these efforts to different providers, each one is isolated. When you try to do too much yourself, you find that you need to become an expert in every marketing discipline. To maximize your marketing's fullest potential, you should take a more consolidated approach and keep all initiatives under the same roof.
With an integrated solution, all of your chiropractic marketing campaigns work toward one simple goal: to increase the number of new patients your website produces.