As you know, Google continues to refine its search algorithm in an attempt to deliver the most relevant results to its customers—in your case, people in your community searching for a chiropractor.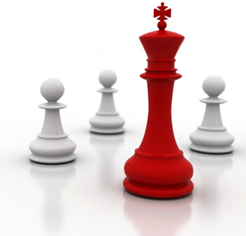 The aftermath of the most recent update seems to place a renewed emphasis on fresh, original content.
Turns out the hundreds of pages of content we supply don't help much. Oh, visitors to your site who search on some aspect of natural health are richly rewarded. However, this same content is largely hidden from Google. Why? Because it's not unique to your site. It appears on hundreds of other chiropractic websites too. So we wisely instruct the Google "bots" that crawl your site to ignore it.
That means the content about you and your practice has to do most of the heavy lifting.
If you relied on our stock content for your home page welcome message, your About Us page, your What to Expect page and other content, you might want to revisit them and craft your own original content. Google will like it and it will likely give your search engine results a boost. Better still, prospective new patients visiting your site will like knowing more specifics about you and your approach.