That's what we call it. Because it's how we are "future proofing" our platform (and your website) for the inevitable changes that lie ahead for the web.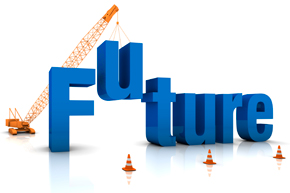 It's a big deal. Almost two years in the making, it has required us to abandon our .NET and .ASP programming environment in favor of what has emerged as the more flexible .PHP language of the web.
Truth be told, starting over and reinventing things has some advantages. Among them, being able to embrace the latest technology and enable our clients to leapfrog over other website providers. Plus, it's a great opportunity to abandon features and functions that didn't help our clients get or keep more new patients. It's opened some new possibilities.
We're about 80% through the migration process. Which is huge because every site, and every page on it, must be inspected and, if necessary, raised to today's best practices standards. Once each site passes our quality assurance standards it's approved for publishing on our new platform. That's when you're alerted.
We expect all sites to be migrated to our new platform during the next six weeks. We appreciate your patience. It'll be worth the wait. We promise!