Growing evidence is emerging in the SEO community about a new technique Google is using in an attempt to discourage manipulation of their search of results. When Google sees an attempt to improve the SEO performance of a site, for a period of time it will purposely randomize the search results for that site!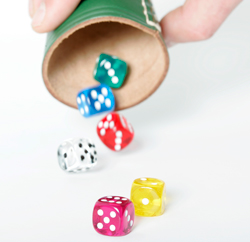 In other words, when we attempt to make a perfectly legitimate enhancement to your site, for a period of weeks afterwards, Google will serve up random results. After enough time has lapsed, your true ranking will surface. This is an attempt to discourage overt modifications designed to lift the ranking of a site.
Google sees link building and other overt SEO activities by eager webmasters as an attempt to game their algorithm, which in turn, "…degrades the quality of the search results provided by existing search engines."
Naturally, when we go to work to improve the performance of your site, we all want to see instant improvement. Seems we will all need to be more patient. While the "white hat" techniques we use work, and will continue to work, it takes time for the true results to show. Website performance is a marathon, not a sprint!
Rest assured, we have a dedicated team of 7 SEO professionals working alongside our Account Managers to maximize the online performance of your site.