In the real world, it's important to have a good reputation. The same goes for the digital world. In fact, when it comes to producing new patients, your online reputation could be even more important. Prospective patients rely on online chiropractic reviews more now than ever, avoiding chiropractic practices that are riddled with negative feedback.
So how do you improve your digital rep? The most impactful way – online reviews.

Building a Referral Practice
If it's positive, your online reputation can be an excellent marketing tool. It's one of the most powerful assets you have to convince prospective patients to contact you. The social proof contained within reviews and star ratings help patients expedite their research and make decisions faster and with greater confidence.
Bright Local's latest consumer review survey underscores the importance of online reviews. Here are some key takeaways from the survey that show how consumers perceive a business' online reputation:
74 percent affirm that positive reviews increase trust
54 percent will visit the website after seeing positive reviews of a business
70 percent will leave a review if they're asked to do so
58 percent say that star ratings are most important
90 percent read fewer than 10 reviews before forming an opinion about a business
And finally … 84 percent of people trust online reviews as much as a referral.
Get Listed on Online Review Websites
The first step to building your online reputation is to get your practice listed on relevant review websites (if advertising regulations permit it in your jurisdiction). Here are a few to begin with:
Before adding your practice, search your name to see if you already have a listing that can be claimed and edited. This is important, as you don't want to create duplicate listings. If you don't show up in the search results, create a new listing and add your practice information.
When it comes to acquiring directory listings, it's important to understand the trinity of information known as NAP (name, address, and phone number). It may sound simple: In each directory, include your practice name, address, and phone number. But NAP is more than just adding or claiming a listing. It's about ironing out every little detail to ensure accuracy and consistency.
NAP also has SEO implications. Not only is it important to prospective patients who are trying to find accurate information about your practice, it ensures that your website is easily understood by search engines.
Make sure your office address displays exactly the same on every directory. For example, don't write 123 54th Avenue, Suite 2 on one review site and 123 54th Ave. Ste. 2 on another.
When it comes to NAP best practices, there's no such thing as a minor detail.
How Not to Secure Online Chiropractic Reviews
Google is the most popular search engine. People use it for a number of reasons, including to find local businesses in their area – like chiropractic practices. When someone searches for a business near them, Google listings often show at the top of the organic results. These results then link to online reviews, a map listing, and general contact information of a business.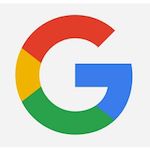 Not only do online reviews offer social proof of your practice, they play an integral role in how well you rank in Google's results. To improve your web traffic and rankings, your goal is to get as many five-star reviews as possible. And, as little negative reviews as possible.
However, it's important to note that over the years Google and other review sites have caught onto deceptive review-promotion efforts. Such tactics may be tempting, but they could derail the reputation of your listing. You could risk getting reviews removed, or worse, have your account blacklisted altogether.
So before learning how to secure online chiropractic reviews, here are a few practices to avoid:
1. Solicit non-patients for reviews
Having family, friends, or staff members leave reviews for your practice violates Google's terms of service. "Fake glowing testimonials," as the search engine describes them, do not genuinely represent a business. Moreover, reviews submitted by SEO companies will likely be removed and/or result in a penalty.
2. Use an office computer station
Setting up a computer station in your office to acquire reviews may seem like a legitimate practice. Indeed, this is a way to gain genuine, first-hand feedback from your patients. However, Google doesn't see that way. A stream of reviews being posted from one location will likely be removed.
3. Offer prizes in exchange for reviews
Google is explicit about offering compensation in exchange for online reviews. This doesn't just include cash. Gift cards, products, and any other form of compensation fall under this umbrella.
As the search engine explains:
"Don't offer or accept money, products, or services to write reviews for a business or to write negative reviews about a competitor."
How to Secure Online Chiropractic Reviews
So what can you do to acquire a steady flow of online reviews? To start, here are a few ideas you can implement today:
Request reviews during a follow-up phone call.
Use an all-in-one chiropractic reputation management platform like Get Reviews
Put up a sign at your front desk that says, "Review us online." On the sign, you can put logos of the review sites you are listed on (Google, Yelp, Facebook, etc.)
Create print materials, listing places patients can review you, that can be provided to patients following their appointment.
In addition to these more traditional tactics, there are several online marketing strategies you can tackle. Email is arguably the most powerful.
New patient surveys not only provide valuable internal information, they're a way to promote online feedback. For instance, the Perfect Patients New Patient Survey is a technology that automatically secures reviews on a client's behalf – in a compliant manner. How does it work?
A welcome email and survey is automatically sent to a new patient after they've been added to a client's website.
During the survey, patients will click on an emoticon that best describes their experience.
After completing the survey, the patient is provided with an opportunity to leave a brief review.
Based on their answers, the New Patient Survey determines the patient's satisfaction with your practice. If the patient is satisfied, they are encouraged to share their experience on review sites like Google and Facebook.
Have more questions about reputation management and chiropractic digital marketing? Our team is can lend a hand.
Contact us today
and tell us how we can help you help more patients.