The salesman guarantees he can "get you on page one of Google."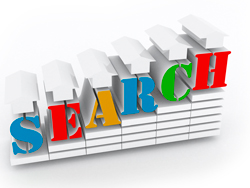 Is he employed by Google? Has he figured out the Google search algorithm? Nope. He's selling those little ads that appear on the right side of the screen and on the top of the organic listing behind a subtle orange tint. Spend enough for each click and you can "get to the top on page one."
But are prospective new patients fooled?
A recent study out of the United Kingdom, looking into the habits of 28 million residents who conducted 1.4 billion searches paints a different picture for those thinking they can buy their way onto page one. The research indicated that searchers overwhelmingly click on the organic results rather than the paid listing 94% versus 6%.
In other words, most users actively avoid sponsored pay-per-click ads, even when they rank above the organic search results. But that doesn't stop advertisers from trying! Last year Google earned over $43 billion from those little ads.
Besides all the behind-the-scenes work we're doing, if you want to strengthen the SEO performance of your site, here are some simple action steps:
Supply a custom welcome message replacing the one we supplied
Add more original content about your procedures and philosophy
Request links from the websites of other local businesses you know
How to get on page one of Google is well known: provide unique content that is relevant to visitors, prompting them to spend time on your site, visiting more than one page. It's as simple as that.