We're constantly looking for ways to improve our service. Our latest improvement changes the way you make service requests.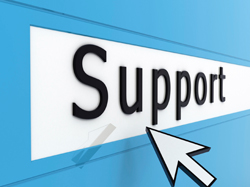 No longer will service requests be by sending an email or leaving a voice mail with your Account Manager.
Instead, make a service request using the super simple request form at www.PerfectPatients.com/support. (Visit now and bookmark the page for future use. Or go to the Perfect Patients website and click on "Contact.")
This is the official end to service requests getting "lost" or trapped by email spam filters. Instead of emailing your Account Manager, use this web-based form. It's the same request you'd make by email, but we'll be able to track your request from beginning to end, record feature requests and suggestions and respond to your service requests more quickly. These are the same reasons why virtually every technology company uses a centralized support procedure like ours.
Give it a go!