You need a website for your practice. What is the first thing you do? Find a web designer, right? Not necessarily.
Having a basic website, without a sound SEO (search engine optimization) strategy, won't necessarily attract prospective new patients. Whether you're hiring a graphic designer, an online marketing firm, or going at it alone, it's critical to build the necessary SEO components into your chiropractic website right from the get-go.

When SEO Matters Most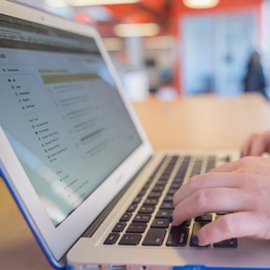 It's not until a website is launched that most people start thinking about SEO. And some SEO tactics cannot be implemented until your site is live.
But some of the most powerful SEO strategies occur before launch. Content, keywords, competitive analysis, site structure – these are pre-launch activities that will determine the success of your website.
Before a practice website goes live, there are many SEO questions that need to be answered: What is your target jurisdiction? What should each page be titled? What keywords need to be included throughout the website copy? What opportunities do you have to effectively engage users? And on and on.
If you hire a freelance graphic designer to design your site and then a freelance programmer to develop it, with no thought to search engine optimization, you're setting yourself up for disappointment. An effective, new patient-generating website takes all factors into account before the process even begins.

How to Improve Rankings and Traffic – The Right Way
If you're not being found in Google, then you aren't accessible to the majority of prospective new patients. You need a strategic plan to attract qualified traffic and this plan should only include "white hat" SEO practices. White hat SEO refers to strategies that conform to Google's terms of service. Contravening these, if caught, can penalize the ranking of your website. Using white hat SEO is a way to expand your new patient reach while staying in the search engines' good graces.
Some examples of white hat SEO include:
Producing quality content that provides value to readers
Using descriptive keywords that flow naturally throughout your content
Making your site easy to use, navigate, and understand
Having engaging content and calls-to-action that keep visitors on your site
Ensuring fast page load times and mobile-friendly website design
SEO and user experience go hand-in-hand. Google observes how people interact with your website, giving them insight into the quality of your pages. If visitors click onto your site and quickly leave, this is a bad signal. If visitors navigate throughout your site and spend a good deal of time on different pages, this is a good signal.
This is why well-written persuasive content is crucial to SEO. Each search performed in Google comes with a certain intent – to find, solve, fix, treat, or understand. Google ranks web pages in order to satisfy this intent in the best possible way. Crafting user-friendly content that satisfies patients' needs improves your ability to earn top rankings.
Just as important, you'll improve your patient conversion rate by targeting the right kind of visitors. This is difficult to do if you're working with a designer who is more interested in pretty design or you're contracting out various aspects of your site to several different freelancers.
And you can't afford for any of this to be an after-thought. Your SEO strategy needs to be developed with your website or you may find yourself spending a lot of money for a beautiful site that doesn't work.

Who Should Build Your Chiropractic Website?
There are many ingredients that go into building a chiropractic website that converts new patients. You have to know who your competitors are, how you're different from them, and what you can do to overcome them.
There's a disconnect when two different companies are hired for SEO and website development. So be sure that you've thoroughly researched the website companies you're considering and choose one that can provide you with an integrated solution.