Over the years, a number of myths have emerged about how search engines operate. Such misconceptions have caused confusion about what's needed to enact an impactful search engine optimization (SEO) strategy. In some cases, these misconceptions have caused chiropractors to abandon the effort altogether.
Times have changed. And, yes, many chiropractic SEO tactics used before are no longer relevant. In fact, they can be very harmful. The more sophisticated Google's algorithms become, the more ranking penalties Google hands out.
Maybe you've experienced this. At a time, you held the top spot on Google. Now, you're nowhere to be found. Most likely this resulted from SEO practices that didn't match up to Google's expectations. Still, SEO is every bit as relevant today.
The following explanations will help you debunk the myths about what makes a patient-producing SEO strategy.

Myth #1: SEO is Dead
The digital landscape is constantly evolving. That's why some people have given up on SEO altogether. Others contend that it's no longer necessary. Someone will say, "Optimize for humans, not search engines."
Indeed, the interest of website visitors is your priority. But Google is the number-one driver of website traffic – and, in turn, it's the number-one driver of new patients. So why shouldn't you optimize your website for search engines? SEO can cater to both humans and search engines. You just have to implement practices that cater to both.
Myth #2: All You Need is the Right Keywords
There was a time when stuffing your website with an excessive amount of keywords would increase your ranking potential. Perhaps you'd see something like this: "Johnson's Seattle Chiropractic is the best Seattle chiropractor for your natural health needs. Contact the best Seattle chiropractor for quality chiropractic care."
This reads very awkward. And it's the reason why Google started penalizing websites for "keyword abuse." It caters only to search engines, not humans. Including target keywords on your webpages is essential. But they should be relevant and placed naturally throughout your site.
These days, Google is more interested in what visitors actually do on your website, not how well you can trick the search engines into delivering you visitors. How much time people spend on your site, how many pages they visit, and other engagement metrics, can significantly impact your rankings.
Myth #3: The More Pages, the More Traffic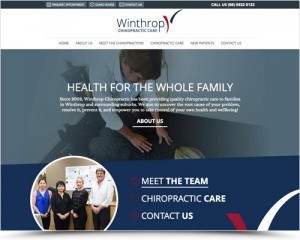 Google introduced an algorithm update in 2011 intended to halt poor-quality websites from working their way into the top search results. The change was prompted by webmasters who published thin content only to have more pages indexed by search engines.
Google's assumption was that a website with 100 pages, containing no more than 200 words of text on each page, was a low quality website. Many of these sites were penalized and buried in the search results. Refrain from publishing more pages only to increase crawling from Google.
All things equal, having more pages will generate more website traffic. But be sure to feature helpful and interesting content that keeps visitors engaged.
Myth #4: Link Building is No Longer Relevant
The "demise" of link building has been touted many times before. While spammy link building is dead, quality link building is alive and well. Many tactics are no longer effective, and could in fact get your site penalized. But the fundamental concept is still present: If you have quality, relevant backlinks, you're more trustworthy in the eyes of Google.
Simply getting links back to your site is not good enough. Effective link building focuses more on the quality of links, rather than the quantity of your link portfolio. Here are a few ways to build relevant backlinks to your site:
Network with chiropractic organizations or influencers
Request links from local network partners (i.e. product suppliers)
Post content on social media
Sponsor or speak at an event
Secure interviews with high authority websites
Note: "Trading" links with other websites not only isn't helpful, it could hurt your SEO.
Myth #5: SEO Produces Rapid Results
This used to be the case. Flood your content with keywords, buy hundreds of low quality backlinks, and you could secure the top spot in Google within a matter of weeks.
Times have changed. You must prove your worth by implementing a meaningful SEO strategy – one that caters to the reader. This means it can take months to gain traction in the search engines.
In the SEO world, there's no such thing as instant results. To avoid suspicion on part of Google, have a slow and steady process for optimizing your site. Major reforms that appear unnatural could do more harm than good.
Myth #6: SEO is the Be-all and End-all
If your website isn't producing new patients, your gut reaction might be to hire an SEO consultant. While this is probably necessary, be sure to manage your expectations. Tweaking page titles, building some links, and adding relevant keywords to your content is important to rank well in Google.
But ranking just for the sake of ranking isn't your goal. Your goal is to attract qualified website visitors that convert into patients. If you specialize in sports chiropractic, attracting visitors who are only interested in massage therapy won't do a whole lot of good. Someone who is interested in sports chiropractic, but isn't satisfied with your website design, might be lost to a competitor.
If you're unable to take these tasks on yourself, look for a website service that:
Has years of experience performing chiropractic SEO
Creates website designs that convert visitors into patients
Writes compelling content that encourages visitors to learn more about you
Has a dedicated service team that works with you to achieve your goals
Myth #7: High Google Rankings Means More New Patients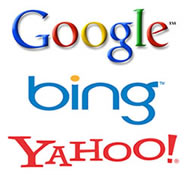 SEO isn't necessarily your most prized online marketing asset. How well you fare in Google is only beneficial if your website visitors feel compelled to schedule an appointment.
Before even considering a new optimization strategy, it's important to make sure your website is designed to convert site visitors into patients. If it's not, your SEO efforts will be limited. You could end up spending a whole lot of time and money only to gain bragging rights about your top spot in Google.
A successful SEO campaign doesn't exist without compelling content and patient-friendly website design. Your content must be persuasive and your design should lead visitors through the new patient journey. Coupled with a strategic SEO plan, here is what a successful new patient journey looks like:
John, a prospective patient suffering from back pain, finds your website through Google.
He is intrigued by the content on your homepage, compelling him to click on your Meet the Doctor page.
John is intrigued by your story, so he takes a peek at your services.
Concluding that you might be the solution to his back pain, he looks to see where you are located.
He clicks on your Contact page and schedules an appointment.

SEO is an Ongoing Process
There is a lot that goes into building an effective SEO campaign. And it's not a one-time strategy. Optimizing your website for search engines is an ongoing process. Results should be monitored and you should have an action plan for success over the long term.