About half of U.S. small businesses have a website. But simply having a website isn't nearly enough if you want a web presence that nurtures existing patients and entices prospective patients to choose you. You need a comprehensive online marketing strategy – website, social media, online reviews, and much more.
But a comprehensive online marketing strategy involves a lot of moving parts. To help out, below are four of the most common online marketing mistakes and how to avoid them.

1. Ignoring Local SEO
More than 95 percent of Internet users search for local businesses online. This is why local search engine optimization (SEO) cannot be ignored. Local SEO helps you attract potential patients who are looking for a chiropractor near you.
For instance, if you're located in Madison, Wisconsin, you'll want to be found when someone searches "chiropractors" from a location in Madison. Here are some of the best ways to boost your local SEO:
Optimize your pages: Add your city, state, and chiropractic services to your page titles and descriptions. Also, add keywords naturally throughout your pages. Just be careful not to over-optimize.
Complete your Google My Business listing: Google My Business connects your website with potential patients on a local level. Be sure to complete your profile in full, as this is what shows up first in local search results.
Keep your contact information consistent: Wherever your practice information is located online, it should be accurate and consistent. This includes your practice name, address, phone number, and other important details.
Embed a Google map of your location: Google Maps gives users an easy way to locate your practice. Embedding a map on your site clearly shows prospective patients that you are near them, increasing the likelihood that they will stay on your site.
2. Not Updating Your Website
Today's Internet users are as demanding as ever. They will scrutinize a website's content, functionality, aesthetic appeal, and other details you wouldn't even think of.
According to Google, 72 percent of mobile users say it's important that a website is mobile-friendly. Moreover, two-thirds of consumers are more likely to purchase products or services from a business that has a mobile-friendly site. In other words, if your website isn't mobile-optimized, you might be losing patients to your mobile-optimized competitors.
Other factors include:
Speed: Even a three- or four-second delay in a website's load time can significantly impact patient conversion.
Design: The shelf life of a website is only three to five years. A website that has surpassed this mark will likely lose patients to a more "tech-savvy" competitor.
Browsability: Today's online user doesn't have the patience to sift through page after page of text-based content. Include photos throughout your pages and space out your content with bullets and headings.
Content: Content is the leading factor in converting website visitors into patients. Your content should be unique, professional, and it should tell visitors why they should choose you.
3. Disregarding Online Reviews
Online reviews provide multiple benefits (or disadvantages, if you're flooded with negative feedback). One, it can help local SEO. Reputation is a big part of Google's algorithms. A consistent flow of five-star reviews signals to Google that you are trustworthy.
Second, online reviews are a form of social proof. They carry a lot of weight in buying decisions, especially when it comes to health care. In fact, nearly 90 percent of people trust online reviews as much as personal recommendations.
The tricky part is knowing how to improve your online reputation. Here are some ideas:
Respond quickly and thoughtfully to negative reviews
Focus on the most popular sites, like Google, Facebook, and Yelp
Include a "Review Us" button on your website to make it easy for patients to give feedback
Create first-visit online surveys to capture positive feedback while your practice is fresh on a new patient's mind.
Increase top-of-mind awareness with newsletters and social media.

4. Not Communicating
Patients will ignore you if you ignore them. The goal of your online presence is to communicate – with both prospective patients and current patients. A lot of chiropractors think their online presence runs itself.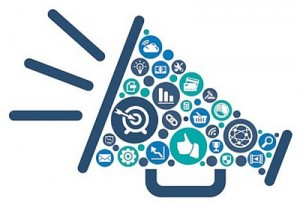 But keeping your patients engaged, even if they are inactive – while also attracting new patients – requires action. The first step is to be responsive. When someone calls you on the phone, you are forced to be responsive. However, if someone reaches out via the Web, it's easy to put your response on the backburner.
Keep in mind, patients can contact you through a variety of online channels. The most common channel is your website. If someone fills out a contact form on your website, try to respond within 24 hours.
Social media is another place people can contact you. And it's often overlooked. If you're not checking your Facebook messages regularly, you could be missing out on appointments. Remember, people like to reach out in the ways that are most convenient to them.
Here are some ideas to be proactive with your online presence:
Blog regularly to keep patients informed about their health
Post on social media to keep patients aware of your practice
Use email marketing strategies to improve patient retention and boost referrals
Implement PPC campaigns to get new patients immediately
5. Attempting to Do All of This Yourself
It's nearly impossible to be a world-class chiropractor while also tending to all of these online marketing initiatives. While your website is the "hub" of your digital marketing strategy, who you choose to manage it is critical.
Should you have your staff take the reins?
Should you hire multiple vendors who are assigned to different online channels?
Or, should you hire a website provider that houses your entire digital marketing strategy under one roof?
Making this determination isn't easy. To help out, learn about the three types of chiropractic website companies in a blog from our archives.
Make Online Chiropractic Marketing a Priority
To keep current on all of the latest trends in online marketing, subscribe to our blog. You'll get the latest tips and tricks sent straight to your inbox.