The online space is crowded. These days, patients have an overabundance of options. This is why it's as important as ever to make your practice stand out from the crowd. And it all starts with your website.
After all, where would a prospective patient go to learn more about a chiropractor? Most likely, they'd turn to Google. And when they find you on Google, you should have peace of mind knowing that your website will take it from there.
So what is the ultimate goal of your website? To answer the question, "Why should I choose you as my chiropractor?"
Video marketing is a great way to achieve this.

How Video Helps Tell Your Story
Sure, your practice website requires a good deal of text to get your message across. But long gone are the days when a website visitor will sift through page after page of text-heavy content. Changes in user behavior have prompted a shift in website design. There are now more elements that should be used on a page. Images, headings, and other features keep people from hitting the "back" button. Video should be one of those features.
In recent years, chiropractic video marketing has become more important. Video helps you reduce the fear and obstacles to care. It gives you a voice. It puts a face to the name. It's a way to tell your story in a personal way – one that is unique and authentic.
Video marketing can be a great way to show potential new patients all about your practice, your philosophy, and the services you offer. It opens the door for people to become more familiar with you, your staff, and your office.
A high quality video gives your practice a warm and inviting personality before new patients even pick up the phone.
57 percent of consumers say that videos make them more confident in a purchase.

The Power of Patient Testimonial Videos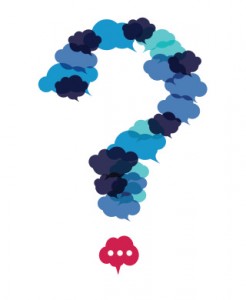 If permitted in your jurisdiction, patient testimonials can be a powerful "selling" tool. And in the form of video, they're even more compelling. Asking your patients to sit down for a few minutes to shoot a brief testimonial video helps prospective patients see through a current patient's lens (just remember to have your patients sign a consent form before featuring their video online). Through these testimonial videos, potential patients can learn what to expect from you and your practice.
Be sure to ask open-ended questions when interviewing your patients. For example, "How has your experience with our practice impacted your life?" This helps create videos with a natural and authentic feel.
Patient testimonial videos don't need to be long. They can be as short as 30 seconds, but not longer than 2 minutes. No need to aim for Hollywood perfection. Most videos won't take more than a couple takes. And don't worry about scripting their answers. Prospective patients enjoy seeing happy patients describe their experience in a natural way.
Website visitors are 64 percent more likely to take action on a website after watching a video.

Keep Your Chiropractic Video Marketing Professional
Including a custom homepage video on your website is a great way to greet visitors on the way in. While your video should have a casual feel, it should also be polished and professional.
You know how passionate you are about chiropractic care. But potential patients won't know that passion just by glancing at a few paragraphs of text on your website. Shooting a video that introduces you, your team, and your office is an essential advertising tool. Why?
People more easily retain visual and auditory information
Video engages website visitors, keeping them on your website for an extended period of time (this sends a good signal to Google)
It allows people to feel what it's like to be your patient, thus establishing trust
Your video should be professional. You'll want to ensure that the shot is stable, the lighting is right, and the sound quality is high. If you hire a professional videographer, they'll likely know all the tricks of the trade. If you plan on shooting the video yourself, however, here are a few things to keep in mind:
Shoot in a horizontal, widescreen format so the video will adapt to all types of devices
Use a tripod to avoid grainy, wobbly footage
Use a studio light or, at the very least, position yourself so you are facing an uncovered window for natural light
Use a high quality microphone to ensure a clear and crisp delivery
Following the shoot, edit your video by adding text and your practice logo
Optimized, professionally-produced video outperforms user-generated video by 30 percent.

Get Started With YouTube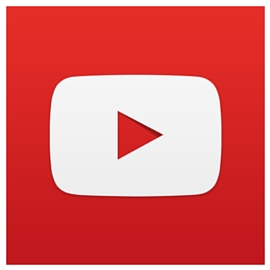 If you don't already have one, you'll want to create a YouTube channel to host your videos. One of the most used search engines (and part of the Google family), YouTube is far and wide the most popular website for video publication. In addition to publication on your website, promotional and educational videos that are hosted on YouTube can be a tremendous source of traffic.
Here are a few video ideas to consider:
Educational content that describes your services
Patient testimonials that showcase past successes
An inside look at what a first visit to your practice is like
Introduction to you, your staff, and your office
Getting started is easy. Just a few simple steps and you're ready to dive into chiropractic video marketing on YouTube:
Sign into YouTube using your Google account. Note that if you have a Google Local listing, you should sign in with the same account. This will connect your YouTube account to your Google+ profile, which will make it easy to update and navigate between the two platforms.
Next you'll have to configure your channel. After signing in you'll click "My Channel" on the left-hand menu. You will now be in the dashboard.
Click the "Add Channel Art" button to upload a branded image. Then click the pencil icon in the top-right corner to add links to your website and social media pages.
Click on the "About" tab under the banner image to add a description. Here you can input details about your services and practice.
Now you're ready to upload your first video! Click the "Upload" button at the top of the page to upload a video from your computer. Be sure to "tag" any videos you upload with descriptive words to improve your position in the search results.
Adding video to your website is a great way to connect with website visitors in a more "human" way. It's a simple, effective way to build relationships with people who are interested in chiropractic care.