"The common law of business balance prohibits paying a little and getting a lot – it can't be done." – John Ruskin
It's tempting to go after a bargain, be it at the mall, the car dealership, or when choosing a chiropractic website provider.
It's particularly appealing when you're not seeing enough new patients; therefore, your marketing budget is tight. But remember – you get what you pay for. And if your goal is more new patients, you can't afford to discount shop.
Quality Counts When it comes to Chiropractic Websites
Discount website providers will make big claims. They'll present you with a list of all that they do for you for a nominal monthly fee. And they may do all of those things. But do all of those "things" produce new patients?
In the world of online marketing, quality (not quantity) is key.
Simply having a website is not enough. Your website needs to be optimized for the search engines and showcase your practice personality with a modern, responsive design.
Simply having content on your website is not enough. It needs to be high-quality, unique content that answers the question, "Are you the chiropractor for me?"
Simply having a PPC campaign is not enough. It needs to be managed by certified pay-per-click specialists who create custom, high-converting landing pages for each campaign.
See where we're going here?
It's one thing to do chiropractic websites. It's another thing entirely to do them well. So, ask yourself: is the nominal monthly fee really a "good deal" if it's not producing new patients?

The One Trick Pony
Another type of discount chiropractic website provider is the website-as-a-product provider. These companies simply create a practice website for you. The website launches and their job is done.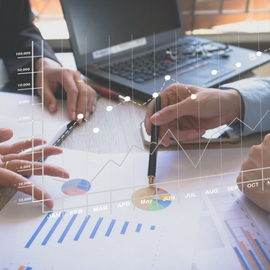 And while you may end up with a nice looking website and no monthly fees, it's not likely to produce many new patients without the ongoing work required to stay competitive online. Take a look at this post from our archives to learn more about the long-term work required to get, and stay, ahead.
When you've gone this route and eventually realize that your website needs more "work" to be effective, you may end up hiring multiple contractors or third-party providers to help you – a PPC consultant, an SEO team, a social media manager. Aside from the fact that there will be a disconnect between providers, thus in your overall marketing strategy, your inexpensive website is now going to cost a small fortune.

The DIY Chiropractic Website
The do-it-yourself practice website is similar to the website-as-a-product. There's just so much more to it these days than simply having a website. And unless you're a professional graphic designer, copywriter, and SEO expert, the DIY approach is not going to be worth the time you take away from patients to create your website.
Your time is best spent doing what you do best – helping people!
And with the right online marketing partner behind you, you'll get to help even more people.
A Chiropractic Website that Produces New Patients
To learn how to get the most from your existing website, or help you plan for a new one, take a look at these posts from our archives: