Guest Post By Chiro Match Makers, Chiropractic Staffing Agency
If you're a chiropractor, there may come a time when you need to hire an Associate DC. But how do you know when it's time to make a move? In this blog post, we'll explore some signs indicating it might be time to bring on another chiropractor.
By understanding these indicators, you can help ensure your practice runs smoothly and set yourself up for steady growth. Let's get started!

You're overwhelmed by your patient load
As the number of patients coming through your practice increases, it can be hard to handle them solo. You may feel overwhelmed and wonder if you should hire a new associate doctor to help you with your patient load.
In this situation, it's important to weigh the pros and cons carefully before deciding. While hiring an associate will increase overhead costs, it could also free up some of your time so that you can better serve each patient and have a healthier work-life balance.
Also, it's important to remember that an Associate DC is an asset in your business – their production should outweigh the costs! In many ways, hiring an Associate DC is one of the most important investments you'll make in your business. Hiring the right Associate DC can provide a seven-figure benefit for your practice.
You must work longer hours and weekends to keep up
It's normal for chiropractic practices to experience growth the longer you're in a community. However, when that growth requires your practice to resort to extended hours and weekends to keep up with demand, it may be time for you to consider adding an associate doctor.
Adding a new associate doctor will help lighten the load on existing staff so you can keep up with patient demand without sacrificing the patient experience.
Not only will hiring a new associate doctor ensure that your patient experience remains great, but it could also potentially increase the loyalty of your existing patients. After all, everyone appreciates being seen quickly and having more options when scheduling appointments!

Patients are complaining about long wait times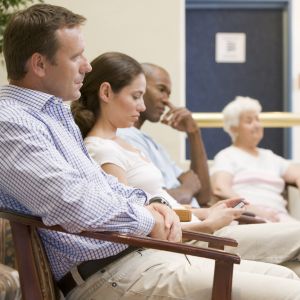 As a chiropractor, it's important that your patients feel they're being taken care of promptly and with quality service. That's why the recent surge of complaints about long appointment wait times is concerning.
Even though your patients love the care you provide, the ability to be prompt and provide convenience is critical. If you notice that you have a full reception area of patients, you'll want to start considering an Associate ASAP.
If your patient base continues to grow faster than you can handle, it may be time to consider boosting your practice by hiring an Associate Doctor to ensure you have enough resources to keep up with demand. It's always important to evaluate the needs of your practice and adjust accordingly, which is why asking yourself whether or not an additional hire is needed sooner rather than later might save you from some unpleasant waiting room situations in the future.
You're not taking vacations or time off like you used to
If you're starting to feel overwhelmed with work and can no longer take vacations or time off like you used to, it's probably time to consider hiring an Associate. It can be hard to let go of control, but assistance and relief are just around the corner when you add an Associate DC! Finding a qualified doctor, interviewing them, and training them is a daunting task, but it will be worth it in the long run — and worth the peace of mind that comes with having help.
At Chiro Match Makers, we build dream teams. Our recruiters take care of the sourcing, vetting, and initial interview process for you so that you can find the ideal fit for your team.
Optimizing Patient Care by Hiring an Additional Doctor
All in all, deciding when to hire an additional doctor for your practice isn't a decision that should be taken lightly. Many chiropractors actually end up waiting too long to begin the hiring process.
With the right planning and assessment, working with an additional Associate DC can benefit your practice and patient care. Increased availability of appointments, better continuity of care, and availability to take time off can all significantly positively affect the quality of care you can provide. Weighing up all the pros and cons of adding an associate can help you make the right decision for yourself and your patients. In addition, talking with a trusted partner or mentor can provide invaluable insight into whether now is the right time to make this critical decision.
If you're unsure if now is the right time, schedule a complimentary call with a Chiro Match Makers Placement Specialist, and we'll happily answer all your hiring questions!